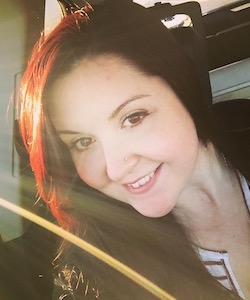 Casey
Paralegal
Graduate with an Associates in Paralegal Studies in 2013
Pursuing a Bachelor's Degree in Legal Studies at University of Texas RGV.
7 years of experience as a Paralegal in Family Law.
Member of the Lambda Epsilon Chi (LEX) National Paralegal Honor Society.
Skills
Previous Loss Prevention Manager for a major retail corporation and Certified in the Wicklander-Zulawski method of Interviewing and Interrogation.
Hobbies
Enjoying time with my children, music, baseball, college football, and the beach.
Goals
Personal: To provide a secure, happy, healthy life for my children and spend as much time with them as possible.
Professional: I would like to complete my Bachelor's degree and then long term attend law school.
Favorite Quote
All that really matters is that the people you love are happy and healthy. Everything else is just sprinkles on the sundae. – Paul Walker