Can You Legally Adopt an Adult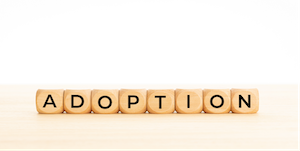 Adult adoption is, in essence, precisely what it sounds like. It is the legal process by which an individual or couple adopts a child over the age of majority that commits to being adopted voluntarily. The age of the majority is determined by individual states, which all have laws for adult adoption. The majority of people believe adoption is intended for minors, however, this is not the case. This sort of adoption is governed by certain laws, guidelines, and requirements. However, it is legal to adopt an adult.
Why Do Adults Want to be Adopted?
It's similar to any other sort of adoption, seeing as how the reason for adoption varies for each individual. Thus, if you're curious about why adults are adopted, you'll find that there isn't a single cause. Adoption is a very personal act, which means that each adoption is unique to the individuals involved. However, there are a few common situations for adult adoption.
In that regard, the following commonly occurring adult adoption situations make a great deal of sense:
Birth family: Adult adoption may occur due to such an adult adoptee finding and contacting their birth family, who would then choose to adopt them legally.
Foster child: Adult adoption may occur when former foster children are adopted by their long-term foster parents who developed a strong bond with their foster family as a kid may well be adopted as an adult if they really desire.
Medical necessity: Many occur due to an individual or couple's obligation to provide perpetual care for an adult with special needs, health problems, or a disability.
Inheritance: Adult adoption is frequently used to establish legal inheritance rights within such a relationship. If the property or financial assets are to be left to someone who is not a biological member of the family, adult adoption provides a much simpler approach.
Emotional bonding: Whenever an individual without any known living relatives meets an older couple and creates an unbreakable link with them, this could serve as a basis for adult adoption. When a scenario like this begins to feel like a family, the group may decide to go ahead and make it a formal arrangement. They have already formed an emotional relationship; all they need to do now is formalize it legally.
Guidelines and Requirements May Vary
State regulations and guidelines for adult adoptions differ from one another. If you're thinking of adopting an adult, you should consult with your state's Secretary of State. The birth parents of their children are required to be notified in writing in many states, and some require to reach an agreement on the terms of the adoption. To Sum It Up
Anyone who considers adult adoption should familiarize himself or herself with the laws that regulate adoptions in his or her state and consult with an adoption attorney at Thornton Esquire Law Group before proceeding. When beginning the adult adoption process, it is essential to have a thorough awareness of its implications.