Personal Injury Report in Texas: Important Things to Know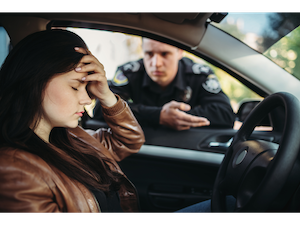 Texas state law does not require anyone involved in a car accident to file a police report unless someone suffers serious injuries, dies, or damages property worth more than $1,000. This includes accidents involving minor fender benders and crashes that do not involve property damage. Drivers are required to provide information about the accident to the police, however.
If you hit another vehicle or object, you must stop and exchange insurance information. You must also give the driver's name, address, telephone number, and registration information. If the accident involves personal injury, you must take photos of the damaged vehicles and collect contact information from witnesses.
How Long Do I Have to File a Crash Report in Texas?
Texas traffic laws require drivers involved in accidents involving serious injury or death to immediately stop and provide information about the incident to police officers. This includes making sure everyone involved gets medical attention and reports the accident within 10 days. However, there are exceptions. For example, if the driver doesn't know how to operate his vehicle, or the car is stolen, he or she cannot be held responsible for the accident.
If someone else is driving under the influence of alcohol or drugs, they must stop and submit to testing. They can be charged with DWI even if they don't actually drink anything.
There are some situations where you do not have to file a report. These include minor fender benders, collisions that occur during construction zones, and crashes that happen inside parking lots. Also, if the accident occurs outside of city limits, no report is required.
What Do I Need to Fill Out a Crash Report?
Crash reports are required by law, and you'll want to make sure yours includes everything necessary. A crash report typically consists of four parts:
A narrative statement describing what happened
An explanation of how the driver caused the collision
Information about the person(s) injured in the crash
Details about the vehicle involved in the accident
The narrative statement is written by the police officer investigating the incident. This part describes the sequence of events leading up to the crash. In addition to describing the accident itself, it should describe the actions taken by both drivers before the crash occurred.
You'll also want to provide a full description of the location where the accident took place. Include the exact address and intersection. If there are multiple locations, list each one separately. You might even want to include the name of the road or highway.
What Happens After I File a Crash Report?
Once the report is on file and the police have completed their investigation, it is up to you and your lawyer to decide what steps to take next. You must protect yourself against potential liability issues and make sure that you do everything possible to maximize your chances of receiving full compensation.
You might want to consider contacting an experienced personal injury attorney immediately following the accident. Your attorney can assist you in filing a crash report and retrieving all relevant information about the event.
Your attorney can advise you regarding how to proceed with your case and whether you should hire an expert witness to testify on your behalf. If you cannot afford an attorney, he or she can represent you free of charge.
An experienced attorney can help you understand your legal options and explain the process of pursuing claims for damages. He or she can guide you through the process of filing your claim and negotiating settlements.
Contact an Experienced Lawyer
An experienced lawyer in Harris County, Galveston County, Fort Bend County, Montgomery County, Brazoria County, Houston, Sugar Land, Missouri City, and Stafford, Texas at Thornton Esquire Law Group, PLLC, can help you with your case. Contact us today at www.thorntonesquirelawgroup.com for a free consultation.