Protecting Mother's Custody Rights in Texas: What You Need to Know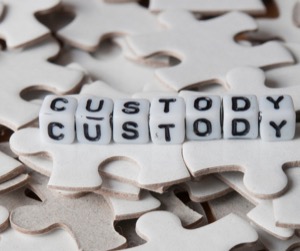 When it comes to child custody in Texas, many people wonder about a mother's rights and what factors are considered in determining custody arrangements. Child custody laws in Texas focus on the best interests of the child, rather than automatically favoring one parent over the other based on gender. However, it is important to understand the rights that mothers have in child custody cases in Texas.
In Texas, a mother has the same rights as a father when it comes to child custody. The courts consider numerous factors when deciding on custody arrangements, including the child's well-being and safety. The primary concern is to create a stable environment that promotes the child's emotional and physical health.
Mothers, like fathers, have the right to seek custody of their children. There are different types of custody arrangements in Texas, including sole custody and joint custody. Sole custody grants one parent exclusive rights and responsibilities regarding the child, while joint custody allows both parents to make major decisions concerning the child's welfare together.
In cases where domestic violence, sexual abuse, or drug abuse is a concern, Texas courts prioritize the safety of the child and may limit or restrict the abusive parent's access to the child. The courts take all allegations seriously and thoroughly investigate any claims of abuse.
It is important for mothers to understand that they may need to present evidence and demonstrate their ability to provide a stable and safe environment for their children. This can include factors such as the mother's relationship with the child, her involvement in the child's education, and her ability to meet the child's physical and emotional needs.
Mothers also have the right to seek legal counsel and hire an experienced child custody lawyer to represent their interests in court. An attorney can help mothers navigate the complex legal process, understand their rights, and present their case effectively.
In conclusion, mothers in Texas have the same custody rights as fathers. The courts prioritize the best interests of the child when making custody determinations. It is important for mothers to understand their rights, present evidence of a stable and safe environment, and seek legal counsel to navigate the child custody process successfully. Remember, it is always best to consult with an experienced family law attorney to ensure that your rights as a mother are protected throughout the child custody proceedings.
Contact an Experienced Family Law Attorney in Texas
An experienced family law attorney in Harris County, Galveston County, Fort Bend County, Montgomery County, Brazoria County, Houston, Sugar Land, Missouri City, and Stafford, Texas at Thornton Esquire Law Group, PLLC, can help you explain and navigate the entire case process. Contact us today at www.thorntonesquirelawgroup.com for a free consultation.