Texas Personal Injury Law: Understanding Your Rights and Options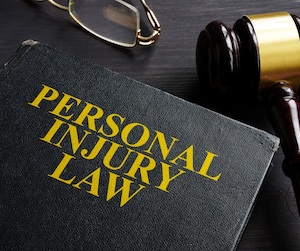 Imagine you are involved in an accident that leaves you with severe injuries and mounting medical bills. You may be wondering about your rights and options to seek compensation for your losses. In the state of Texas, personal injury law is designed to protect accident victims and ensure they receive fair and just compensation.
When it comes to personal injury claims in Texas, it is important to understand a few key terms. The term "personal injury claim" refers to the legal process of seeking compensation for injuries caused by someone else's negligence. This can include a variety of situations, such as car accidents, slips and falls, medical malpractice, product liability, and more.
If you believe your injuries were caused by the negligence or wrongdoing of another person or entity, you may be eligible to file a personal injury lawsuit. The "fault party" or the party responsible for causing the accident or injury is typically the target of the lawsuit. This may include individuals, businesses, or even government entities.
In Texas, personal injury law recognizes that accident victims suffer not only physically but also financially. Medical bills, lost wages, and property damage are some of the common types of damages that can be claimed. To navigate the complex legal process and maximize your chances of receiving compensation, it is advisable to consult with an experienced personal injury lawyer or law firm.
Personal injury attorneys specialize in representing accident victims and fighting for their rights. They understand the intricacies of Texas personal injury law and can help you build a strong case against the responsible party or parties. They also have the knowledge and resources to negotiate with insurance companies and strive for a fair settlement on your behalf.
In personal injury cases, the injured party must prove that the defendant breached their duty of care, resulting in the accident and subsequent injuries. Texas follows the comparative negligence rule, which means that even if you were partially at fault for the accident, you may still be eligible for compensation. However, your compensation amount may be reduced based on your percentage of fault.
Personal injury claims in Texas are subject to a statute of limitations, which sets the deadline for filing a lawsuit. In most cases, the statute of limitations is two years from the date of the accident or injury. It is crucial to adhere to this time limit, as failing to file within the specified period may result in the loss of your right to seek compensation.
When dealing with personal injury matters, it is essential to document your injuries and seek medical care as soon as possible. Medical records and professional opinions from medical professionals can serve as crucial evidence in your case. They can establish the extent of your injuries, the need for ongoing treatment, and the impact on your daily life.
In addition to economic damages like medical expenses and lost wages, personal injury law in Texas also recognizes non-economic damages such as pain and suffering, emotional distress, and loss of enjoyment of life. These damages are more subjective in nature and can vary from case to case.
An experienced personal injury attorney can assist in evaluating and quantifying these damages to pursue the highest possible compensation.
In unfortunate cases involving wrongful death, Texas personal injury law allows surviving family members to file a lawsuit on behalf of the deceased. This can help the family recover expenses related to funeral costs, medical bills, and the loss of financial support.
In conclusion, Texas personal injury law provides accident victims with the legal framework to seek compensation for their losses. By understanding your rights and seeking professional assistance from a personal injury lawyer, you can navigate the complex legal process and strive for a fair settlement or courtroom trial to obtain the compensation you deserve.
Various Types of Personal Injury Cases are Observed in Texas.
Personal injury law in Texas covers a wide range of accidents and incidents that cause harm or injury to individuals. If you have been injured due to someone else's negligence, it is important to understand the different types of personal injury cases that exist in Texas. Here are some common types of personal injury cases in the Lone Star State:
Motor Vehicle Accidents: Car accidents, truck accidents, motorcycle accidents, and other motor vehicle collisions are among the most common personal injury cases in Texas. These accidents can result in severe injuries and property damage, making it crucial to seek compensation for medical expenses, lost wages, and other damages.
Slip and Falls: Slip and fall accidents can occur in various settings such as shopping malls, grocery stores, restaurants, and even private properties. Property owners have a legal duty to maintain safe premises for visitors, and if they fail to do so, they can be held responsible for resulting injuries.
Medical Malpractice: Medical professionals, including doctors, nurses, and hospitals, have a duty to provide a certain standard of care to their patients. When medical negligence or errors occur, it can lead to significant harm and medical malpractice claims may be filed.
Product Liability: Defective and dangerous products can cause injuries to consumers. Product liability cases hold manufacturers, designers, and sellers accountable for injuries caused by their products. These cases often involve defective automobile parts, pharmaceutical drugs, and malfunctioning consumer goods.
Premises Liability: Property owners owe a duty of care to those who enter their premises. If someone is injured due to unsafe conditions, such as a slippery floor, broken staircase, or inadequate security, they may have a premises liability claim against the property owner.
Wrongful Death: When a person dies as a result of someone else's negligence or intentional actions, surviving family members may file a wrongful death lawsuit. These cases allow the family to seek compensation for funeral expenses, medical bills, and the loss of financial support.
Construction Accidents: With the vast amount of ongoing construction projects in Texas, construction-related accidents are unfortunately common. Workers who are injured on construction sites may have grounds to file a personal injury claim to recover damages for their injuries and losses.
It is worth noting that this is not an exhaustive list of personal injury cases in Texas. Each case is unique and may involve multiple areas of personal injury law. If you have been injured due to someone else's negligence, it is essential to consult with an experienced personal injury attorney who can evaluate your case and guide you through the legal process to seek the compensation you deserve.
Get Help from an Experienced Personal Injury Lawyer in Texas
An experienced personal injury lawyer in Harris County, Galveston County, Fort Bend County, Montgomery County, Brazoria County, Houston, Sugar Land, Missouri City, and Stafford, Texas at Thornton Esquire Law Group, PLLC will take over the case from the very beginning and make sure that you receive fair compensation for your injuries. A personal injury lawyer will help you recover medical expenses, lost wages, pain and suffering, and other losses due to the accident. Contact us today for a free consultation.