Uncovering the Full Impact of Divorce: A Comprehensive Guide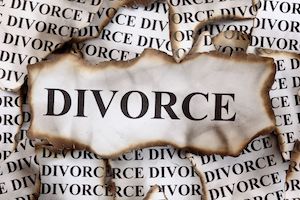 Divorce can carry numerous physical and emotional effects on men and women alike. Not only is it a psychologically devastating event that can rock the foundations of personal well-being, but it also has a variety of physical consequences for those navigating divorce proceedings. For example, both men and women involved in divorce often experience an increase in stress levels which can lead to debilitating problems, such as headaches, hypertension, digestive issues, and general musculoskeletal pain, due to the heightened level of emotions associated with the process. Those emotions are further compounded by uncertainty over financial arrangements, visitation plans, and other practical outcomes.
The effects of divorce on men and women can vary. While men sometimes suffer from psychiatric issues, such as depression and anxiety triggered by disappearing assets or loneliness derived from a loss of companionship and intimacy; women may struggle with something called complex grief which is more physiologically damaging. Research indicates that this type of grief can lead to higher chronic disease prevalence including heart disease, cancer and other long-term degenerative illnesses commonly found in people who were married for prolonged periods before the separation occurred.
The Impact of Divorce on Male Physical Health
A study published in the Journal of Men's Health found that divorced men may have an increased risk of mortality, depression, illness, and substance abuse when compared to married individuals. These have been confirmed by other studies as well, suggesting that divorced people are more likely to experience a range of physical and emotional health problems due to the strain of going through major life changes.
Divorcees often have weakened immune systems, resulting in increased occurrences of colds and the flu. Divorced men also have significantly higher rates of cancer and heart disease compared to their married counterparts. Both genders tend to experience sudden changes in weight which can disrupt overall body chemistry and lead to issues such as hormone imbalance and metabolic dysfunction. Due to these factors, it is essential for those who have gone through the stress of marital dissolution to seek assistance from a mental health professional or therapist if necessary, in order not only to manage the long-term psychological effects but also any short-term physical ailments caused by the ordeal.
Examining the Impact of Divorce on Women's Physical Health.
Divorce affects both men and women heavily on a physical level. Studies from the likes of Duke University and the University of Texas at Austin have revealed that divorced women are particularly susceptible to diseases like heart attack due to increased stress levels. According to a study by Matthew Dupre at Duke University, divorcee women have a 24% greater chance of having a heart attack than their married counterparts, with that number increasing to 77% with successive divorces experienced.
At the University of Texas at Austin, researchers took an even closer look into why it is that divorced women experience higher rates of disease. They found that stress in these cases leads to increased levels of inflammation within the body - something that ultimately increases the likelihood of having a heart attack and other cardiac issues. Overall, this has put an emphasis on how important it is for divorced individuals regarding their mental well-being, as well as providing ways for them to access support should they struggle in coping with the effects of their situation.
Investigating the Impact of Divorce on Male Emotions and Mental Health.
Divorce is almost always traumatic, no matter who initiated it. This can be especially true for men who are faced with divorce when they weren't expecting it or hadn't even considered the possibility. After unexpectedly being served with divorce papers, men may experience a variety of emotions and psychological effects.
The most common reaction to receiving a divorce is guilt. Despite the fact that the initiating partner is usually the one that made the decision to end the relationship, many husbands may still blame themselves for not being able to make it work. This guilt can take multiple forms; some men feel like their lack of sensitivity played a role in why their spouse left them while others will internalize any arguments and feel responsible for pushing their partner away. In addition, some men feel like having an affair was somehow inevitable due to not meeting all of their partner's needs or expectations - regardless of whether cheating occurred or even had anything to do with why their marriage ended. Compounded by societal pressures around masculinity, these feelings can be difficult to manage and process on your own.
The Psychological and Emotional Impact of Divorce on Women
Divorce is one of the most emotionally and psychologically draining experiences that a person can endure. Women, in particular, often suffer from more intense psychological and emotional effects due to societal pressures, differences in communication styles between genders, and different social expectations. It is crucial for a woman going through a divorce to have access to a support network of family members and friends who understand their needs and will be available to help them navigate this turbulent time.
Women facing a divorce need to find new sources of self-identity after the end of their marriage. Focusing so much energy on being an ideal wife or mother during the marriage can lead many women to feel confused once the divorce is finalized as they have lost their main sense of identity within the relationship. This can be especially difficult if the woman has been married for many years, but whilst it may be painful in short term, creating a new identity after divorce can ultimately lead to improved mental and physical well-being in the long run.
Talk to a Lawyer
An experienced divorce lawyer in Harris County, Galveston County, Fort Bend County, Montgomery County, Brazoria County, Houston, Sugar Land, Missouri City, and Stafford, Texas at Thornton Esquire Law Group, PLLC, can help you with your divorce case. Contact us today at www.thorntonesquirelawgroup.com for a free consultation.