Understanding Auto Liability Coverage in Texas: A Comprehensive Guide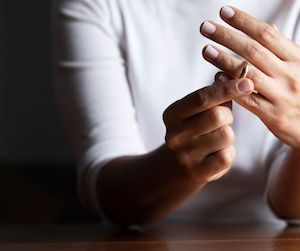 In Texas, it is mandatory for all drivers to have liability auto insurance with a minimum coverage of $30,000. If a person gets into an accident and incurs damages more than what their insurance policy provides coverage, they are not eligible for the difference. This could be a serious issue for automotive accident victims because the costs associated with medical care, lost wages, and other damages related to the accident may exceed this insurmountable ceiling. An important factor that needs to be taken into consideration when purchasing auto insurance is having adequate levels of coverage to account for any potential losses.
One way of protecting against cases where policies may not provide sufficient compensation is by augmenting traditional liability measures with additional types of coverage such as personal injury protection or uninsured motorist coverage. Our legal team has employed these strategies in order to help individuals get the best possible outcome from their cases regardless of their circumstances. With this in mind, it is important for each driver and insured citizen in Texas to understand their car insurance limits before an unfortunate incident takes place.
In Texas, commercial vehicles that have more policy limits than the minimum required by law include:
Trucks with a gross weight of 10,001 pounds or more
Buses designed to transport 15 or more passengers, including the driver
Vehicles used to transport hazardous materials in quantities requiring placards
Tow trucks used for commercial purposes, such as hauling vehicles for hire or salvage
Vehicles used to transport goods for hire, including delivery vans and semi-trucks.
It's important to note that the minimum required policy limits vary depending on the type of vehicle and its intended use. For example, the minimum required policy limit for a truck with a gross weight of 10,001 pounds or more is $300,000, while the minimum required policy limit for a bus designed to transport 15 or more passengers, including the driver, is $1,500,000.
Texas has set minimum insurance policy limits.
Texas law mandates that drivers possess general liability insurance with a minimum coverage limit of $30,000 per person and $60,000 per accident.
Despite this low requirement for coverage, this may not adequately cover an individual that has been in an accident caused by someone else's negligence. While this may initially seem sufficient, these lower policies do not offer sufficient protection and can leave the injured party in a difficult situation if they have to make a claim under their own policy as an underinsured or uninsured motorist.
Although only a small fraction of individuals carry hefty insurance policies of $150,000 to even $1 million, this drastically increases their level of protection should an accident occur. These often wealthier individuals with more assets needing protection are able to protect themselves from potential claims much better than individuals who only meet the legal minimums in Texas. Ultimately, it's essential for every driver to understand how easily these limits could be exceeded depending on the severity of any accidents they may be involved in and consider upgrading their insurance policies when possible.
Potential sources of additional money.
In the event that the other driver's insurance policy is unable to cover the full extent of your injuries, there are several sources of additional money that your attorney should pursue. Firstly, they may be able to recover damages from their personal assets, provided the damages do not violate a state's Homestead Act. The second potential source could come in the form of laying a claim against other responsible parties besides just the other driver. This can involve investigating any underlying factors in an accident situation such as malfunctioning light signals or inappropriately designed roadways. In previous cases, our firm has seen successful results from pursuing these alternative sources of liability and recovering compensation for our client's injuries through them.
Get Help from an Experienced Personal Injury Lawyer in Texas
An experienced personal injury lawyer in Harris County, Galveston County, Fort Bend County, Montgomery County, Brazoria County, Houston, Sugar Land, Missouri City, and Stafford, Texas at Thornton Esquire Law Group, PLLC will take over the case from the very beginning and make sure that you receive fair compensation for your injuries. A personal injury lawyer will help you recover medical expenses, lost wages, pain and suffering, and other losses due to the accident.Contact us today at www.thorntonesquirelawgroup.com for a free consultation.