Understanding Texas' Statute of Limitations for Personal Injury Lawsuits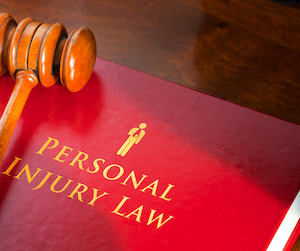 If you have been injured in an accident caused by someone else's negligence or wrongdoing in the state of Texas, it is crucial to understand the time constraints that apply to your personal injury lawsuit. Texas law has specific time limits, known as the statute of limitations, which determine the window of opportunity for filing a claim. This law exists to ensure that legal actions are initiated promptly while evidence and witnesses are still available.
In Texas, the statute of limitations for personal injury lawsuits is generally two years from the date of the accident or injury, providing individuals with the opportunity to file a lawsuit within two years of the incident to pursue compensation for their injuries and losses. After the two-year mark has passed, the court can dismiss your case, barring you from pursuing any legal action against the at-fault party.
While the general statute of limitations for personal injury cases is two years, it is vital to understand that there are some exceptions to this rule. For instance, if the injury victim was a minor or incapacitated at the time of the accident, the clock may start ticking from the date they turn 18 or regain their mental capacity. Moreover, there are specific time limits for cases involving medical malpractice, construction defects, and other types of claims, which may vary from the general two-year statute.
It's worth noting that even if you have ample time left within the statute of limitations, it is still advisable to take legal action as soon as possible. Personal injury cases can be complex and time-consuming, requiring thorough investigations, gathering of evidence, and negotiations with insurance companies. Additionally, the sooner you pursue your claim, the fresher the details and witness testimonies will be, strengthening your case.
The statute of limitations for personal injury lawsuits in Texas is typically two years from the date of the accident or injury. It is recommended to consult with a qualified personal injury attorney to obtain information regarding any potential exceptions or specific time limitations that may be relevant to your case. It is important to promptly seek legal assistance in personal injury claims in order to pursue the compensation you deserve.
What is the Procedure for Filing a Personal Injury Lawsuit in Texas?
If you've been injured in an accident in Texas and believe that someone else's negligence or wrongdoing is to blame, you may be wondering how to file a personal injury lawsuit and seek compensation for your damages. Here's a step-by-step guide on how to navigate the process in Texas:
Seek Medical Attention: Your health and well-being should be your top priority. Make sure to get the necessary medical care and treatment for your injuries. Not only is this critical for your recovery, but it also helps establish a record of your injuries, which will be important for your personal injury claim.
Consult with a Personal Injury Attorney: It's highly recommended to reach out to an experienced personal injury attorney in Texas who can guide you through the legal process and provide valuable advice. They will review the details of your case, assess the potential for a successful lawsuit, and help you understand your rights and options.
Investigation and Evidence Gathering: Your attorney will conduct a thorough investigation of the accident, gathering evidence to support your claim. This may involve obtaining police reports, witness statements, photographs, video surveillance footage, medical records, and any other relevant documentation.
Determining Liability and Damages: Your attorney will work with you to determine who may be held legally responsible for your injuries and the resulting damages. This may include individuals, companies, or even government entities. They will also help assess the full extent of your damages, including medical expenses, lost wages, pain and suffering, and any other applicable losses.
Preparing the Lawsuit: Once your attorney has gathered all the necessary evidence and assessed your damages, they will draft and file the lawsuit on your behalf. This legal document outlines your claims, the damages sought, and the party or parties you are holding responsible. The lawsuit will be filed in the appropriate court jurisdiction, usually where the accident occurred or where the at-fault party resides.
Negotiations and Settlement Attempts: Before the case goes to trial, there may be opportunities for settlement negotiations with the defendant and their insurance company. Your attorney will handle these discussions on your behalf, advocating for fair compensation. If a settlement is reached, the case will be resolved without going to trial.
Trial: If a fair settlement cannot be reached, your attorney will prepare to take the case to trial. They will present your evidence, call witnesses, and make arguments on your behalf. A jury or judge will then determine the outcome and award damages if they find the defendant liable for your injuries.
Remember, the process of filing a personal injury lawsuit can be complex, and the specific steps may vary depending on the details of your case. Having a skilled personal injury attorney by your side will greatly increase your chances of a successful claim and ensure that your rights are protected throughout the legal process.
Get Help from an Experienced Personal Injury Lawyer in Texas
An experienced personal injury lawyer in Harris County, Galveston County, Fort Bend County, Montgomery County, Brazoria County, Houston, Sugar Land, Missouri City, and Stafford, Texas at Thornton Esquire Law Group, PLLC will take over the case from the very beginning and make sure that you receive fair compensation for your injuries. A personal injury lawyer will help you recover medical expenses, lost wages, pain and suffering, and other losses due to the accident. Contact us today for a free consultation.