Understanding the New Texas Legislation: How it Aims to Protect Children in Custody Cases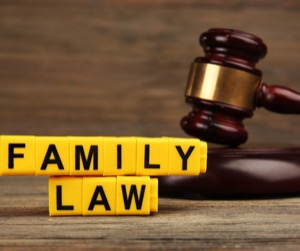 Child custody cases can be emotionally charged and complex, often requiring legal intervention to ensure the best interests of the child are prioritized. Recognizing the importance of maintaining a child's well-being and ensuring a safe and stable environment, Texas has introduced new legislation to address various aspects of custody arrangements. This article will explore the key points of this legislation and how it aims to protect children involved in custody disputes.
Domestic Violence and Child Custody One critical aspect addressed by the new legislation is the consideration of domestic violence in custody determinations. Recognizing the emotional and physical danger posed to children exposed to such circumstances, Texas has taken a firm stance in prioritizing the safety and well-being of these children. Courts will consider evidence of domestic violence when determining custody arrangements, aiming to protect children from harm and promote a stable and secure environment.
Types of Custody and Parental Rights The new legislation also emphasizes different types of custody and parental rights available to divorcing or separating couples. Physical custody refers to where the child will primarily reside, while legal custody pertains to the right to make major decisions about the child's upbringing, such as education, medical care, and religious beliefs. This legislation aims to ensure that both parents are involved in the child's life, promoting joint custody arrangements whenever possible.
Protection Against Drug and Sexual Abuse Texas legislation recognizes the significant impact that drug abuse and sexual abuse can have on a child's well-being. Courts will consider evidence of these issues when determining custody to protect children from potential harm. The goal is to provide a healthy, stable environment where the child can thrive and develop without exposure to harmful substances or dangerous situations.
Parenting Plans and Visitation Schedules To promote co-parenting and maintain strong parent-child relationships, the new legislation encourages the creation of comprehensive parenting plans and visitation schedules. These plans outline how parents will share parenting responsibilities and allocate time with their children. By establishing clear guidelines and expectations, the legislation strives to reduce conflicts, promote consistency, and prioritize the child's best interests.
Factors Considered in Custody Determinations The legislation specifies several factors that courts must consider when determining custody arrangements. These factors include the child's physical and emotional needs, each parent's ability to provide for these needs, the child's relationship with each parent, the stability of each parent's home environment, and the child's preferences (depending on their age and maturity). By taking these factors into account, Texas aims to reach fair and informed custody decisions centered around the child's best interests.
The new legislation in Texas reflects the state's commitment to protecting the well-being of children involved in custody disputes. By considering factors such as domestic violence, drug abuse, and sexual abuse, the legislation seeks to provide a safe and stable environment for children. Additionally, by promoting joint custody arrangements, parenting plans, and visitation schedules, Texas emphasizes the importance of maintaining strong parent-child relationships even after separation or divorce. Understanding this legislation is crucial for parents navigating the child custody process and seeking the best outcome for their children.
Contact an Experienced Family Law Attorney in Texas
An experienced family law attorney in Harris County, Galveston County, Fort Bend County, Montgomery County, Brazoria County, Houston, Sugar Land, Missouri City, and Stafford, Texas at Thornton Esquire Law Group, PLLC, can help you explain and navigate the entire case process. Contact us today at www.thorntonesquirelawgroup.com for a free consultation.