Understanding the Top Causes of Personal Injuries and Their Impact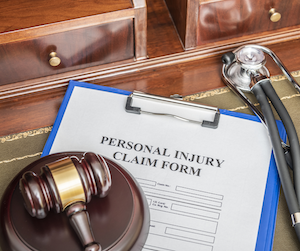 Are you aware of the top causes of personal injuries? Personal injuries can occur in various situations and can have a significant impact on the physical, emotional, and financial well-being of the injured party. In this article, we will discuss the common causes of personal injuries and the importance of seeking legal representation from experienced personal injury attorneys.
Motor Vehicle Accidents:
One of the leading causes of personal injuries is motor vehicle accidents. These accidents can include car accidents, motorcycle accidents, and truck accidents. Negligent or reckless driving, speeding, distracted driving, drunk driving, and failure to follow traffic laws are some common factors that contribute to motor vehicle accidents and personal injuries.
Workplace Accidents:
Workplace accidents can result in severe injuries that may lead to disability or even death. These accidents can occur due to unsafe working conditions, inadequate training, faulty equipment, or negligence on the part of the employer. Construction sites, factories, and warehouses are particularly prone to workplace accidents.
Product Liability:
Defective products have the potential to cause harm to consumers. From faulty electrical appliances to defective automobile parts, there have been numerous cases where such products have resulted in significant injuries. Manufacturers and distributors can be held responsible for personal injuries caused by their defective products.
Medical Malpractice:
Medical negligence or errors can lead to severe harm or death. Instances of medical malpractice include misdiagnosis, surgical errors, medication errors, birth injuries, and anesthesia errors. Negligent actions or omissions by medical professionals can have significant ramifications for the patient.
Slip and Fall Accidents:
Slip and fall accidents can occur in various settings, including public places, workplaces, or private properties. Wet floors, uneven surfaces, poor lighting, or lack of warning signs can contribute to these accidents. Property owners have a duty to maintain their premises in a safe condition to prevent such accidents.
Types of Injuries:
Personal injuries can result in different types of injuries, including spinal cord injuries, traumatic brain injuries, broken bones, burns, soft tissue injuries, internal organ damage, and psychological injuries. The severity of the injury can significantly impact the victim's quality of life and ability to work.
Seeking Legal Representation:
If you or a loved one has suffered a personal injury, it is crucial to seek legal representation from experienced personal injury attorneys. They can help you navigate the complex legal process, protect your rights, and ensure that you receive fair and just compensation for your injuries.
In conclusion, personal injuries can occur in various situations, including motor vehicle accidents, workplace accidents, product liability cases, medical malpractice incidents, and slip and fall accidents.
Get Help from an Experienced Personal Injury Lawyer in Texas
An experienced personal injury lawyer in Harris County, Galveston County, Fort Bend County, Montgomery County, Brazoria County, Houston, Sugar Land, Missouri City, and Stafford, Texas at Thornton Esquire Law Group, PLLC will take over the case from the very beginning and make sure that you receive fair compensation for your injuries. A personal injury lawyer will help you recover medical expenses, lost wages, pain and suffering, and other losses due to the accident. Contact us today for a free consultation.