Video Client Reviews
Videos
Crystal W
Jazmine P
Melissa B
Kizzy D.
Joyce B.
Melissa B.
Constance N.
Kanika P.
Monica Guajardo
Sean Farmer
Tika White
Suleika Spikes
Veronica Parker
Lilla Sweet
Trevor Trahan
Ruby Vaca
Steven Schroeder
---
Testimonials
Thank you for being patient with me. There were many times I became so overwhelmed. You and your staff helped me thru, especially Ces. Thank you for everything you did for me.
- Cora R.
---
Attorney Thornton has been very attentive to my case which I find reassuring after being lead to believe I didn't have one. My confidence in her ability to represent me is further strengthened by the team of physicians coming together with an effective treatment plan to get me as close to 100% possible. She got me the help I needed and I'm encouraged she'll get the job done!
- L.S.
---
Where do I began , Attorney Thornton has been in my Life and family for the pass 30yrs, she the most precise, efficient, and very professional beautiful women inside and out. Attorney Thornton is our go to ATTORNEY, civil, divorce, accidents etc. , she has become family & friend, if you EVER want someone with a great heart and full of Grace and great ATTORNEY ! Ms Thornton is your blessings.
Thank you & blessing to you my ATTORNEY, FAMILY & FRIEND
- C.B.H.
---
Attorney Thornton is always wiling to share her expertise with me; as she recently did. If ever in need of a gentle giant of an attorney, look no further. Thank you for always going above and beyond. Five stars!
- C.H.
---
Attorney Thornton is an hardworking attorney. She is working on my accident case and she always on the ball with her duties as my lawyer. I am so grateful.
- K.W.
---
I was referred to attorney Rahlita Thornton by a very good friend of mine who also had a family law issue a few years ago. What I like about her is that she is very thorough and no nonsense. On top of that she is going to make sure that every aspect of your case is handled with dignity and stellar knowledge of the law. I referred her to a colleague of mine who had a car accident recently and he had nothing but great things to say about how she handled his case. She got the job done! I can assure you that you will have no regrets when choosing Rahlita Thornton as your attorney.
- M.W.
---
I had a great experience working with Attorney R Thornton and her associates. With years of experience, Attorney Thornton is very knowledgeable, professional and detailed. She has worked a personal injury accident case on my behalf and did an excellent job. I was so well pleased with her works, I contacted her again and In May 2019,, she completed a family law case. In need of an attorney, call the best at Thornton Esquire.
- C.C.
---
Attorney Thornton has integrity, and treats me with the utmost dignity and respect. She works tirelessly for her clients, and has great follow through. I have proudly referred people to her if just for advice, and she has never hesitated to respond.
If you're in need of an attorney who truly cares for her client, Is highly recommend Attorney Rahlita Thornton.
- A.G.B.
---
Attorney Rahlita Thornton is professional, yet no-nonsense. I appreciate her direct, yet conscious approach to her clients. She is very knowledgeable, relatable, thorough, tough and caring. She is a strong advocate for her clients and for the community.
- J.H.
---
Thank you is not a good word to express my feelings and gratitude for the team at Thornton Esquire Law. This firm has done several cases for me with outstanding results now my family have made this the go to place for legal help, timelyness and professionalism. I highly recommend them for all of your legal needs. Rhalita Thornton was my legal consultant.
- J.H.
---
I had a legal issue and consulted with the Thornton Law Firm. Very attentive to my concerns. They actually care for their clientele. I would recommend them for handling you issues and concern!!
- P.T.
---
The Thornton Esquire Law Group has been representing my family and I for over 20 years! My attorney, Rahlita Thornton is exceptional and will go above and beyond your expectations to satisfy your case. She's always available for your legal needs and I refer everyone to Rahlita for legal representation or assistance.
- T.L.
---
Atty Thornton is efficient and professional. My experience was above average. Excellent attorney.
- R.W.
---
I give Mrs. R.Thornton 5 stars because that's the highest it goes. I must say after being messed over by one Attorney my daughter and I prayed for an Attorney that will have her back and know what they are doing. God lead us to Mrs. Thornton and I thank him. Mrs. Thornton was more like a friend. You dont find too many Attorneys that will stay in constant contact with their client, we even had lunch together. Mrs.Thornton always called or posted updates on the portal. I thank God for using Mrs. Thornton to win our VICTORY in my daughter's custody case,but most of all we got to know a beautiful woman with a beautiful personality and she's awesome in the courtroom. I recommend Mrs. R. Thornton for your Attorney needs
- F.H.
---
What can I say about Attorney Thornton, she gets the job done. I've never met such a hardworking attorney in my life. #AllLove
- M.L.
---
I am very pleased with the services received from Thornton Esquire Law Group. I would definitely use them again.
- N.C.
---
Rahlita Is Not Your Average Accident Attorney!
On September 9, 2018, my life changed. I was in a near fatal car accident. A young lady ran the red light while adjusting her car radio, also she was speeding. I was advised by a friend to hire Rahlita. The day I was released from the hospital, I gave her a call and she came by. Once she saw me, I could tell she was really concerned. My injuries were pretty extensive.
Rahlita made sure her staff took their time in explaining every detail and the steps of each process to me. I learned quite a bit. It's rare to find an attorney that goes above and beyond with your best interest at heart. She will take her time and work your case to your benefit.
I am so grateful to Rahlita and her staff.
Would I hire her again? YES!! Most definitely!! If you need an attorney, hire the BEST!!
- T.P.
---
This firm is very professional, and responsive to your needs. I never have to call them for updates they are constantly keeping me in the loop every step of the way, and I can always appreciate that.
- J.B.M.
---
Organized system of communication and documentation. Knowledgeable.
- D.B.
---
I have been an ongoing client for over 12 years. My attorney has been thorough, honest, and most helpful in my legal needs. I respect the integrity and due diligence of this office. I will continue this relationship in the future. Rahlita is responsive, fair, and always put the client first.
- E.N.
---
I love Attorney Thornton she has help me in many situations such as my family cases and in a car accident I had a few weeks ago, she keeps you updated on everything she does on your case and treats you like family . I would recommend you to her any day.
- M.H.
---
Thank you for your service and know should I ever need an attorney you are on speed dial.
- C.C.
---
I hope you never need an attorney, but if you do I have one that is sharp as a tack!! This lady has skills, does her homework, listens, stays current w laws and stand tough as a pleasant negotiator. She is truly a prized fighter and you want her in your corner! #texaslawyer #getsjobdone #custodyfightsaintnojoke
- D.V.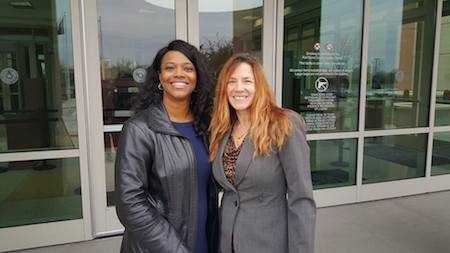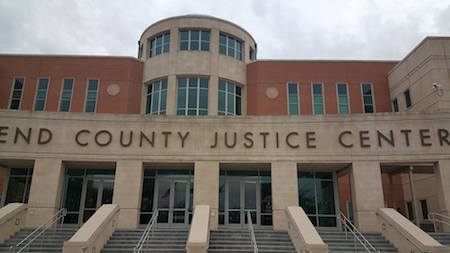 ---
..words can not express the appreciation I feel towards you for working with my wife and I to bring our daughter home. THANK YOU SO MUCH!!!! I haven't seen my wife this HAPPY in a Very Long Time!!!!!
- J.L., Client's Husband Who Is Stepdad
---
It was a divine power that drove me to call. There are ton of lawyers online but I knew this attorney was the one for me.
- C.B.
---
I have a friend in need of help. Her name is XXX and is really needing help with her case. I told her I highly recommend you (Attorney Rahlita Thornton) for all she needs and there is not any one I trust more. ‭‬ This is her contact number I also gave her your info. Have a great day and love y'all.
- B.M.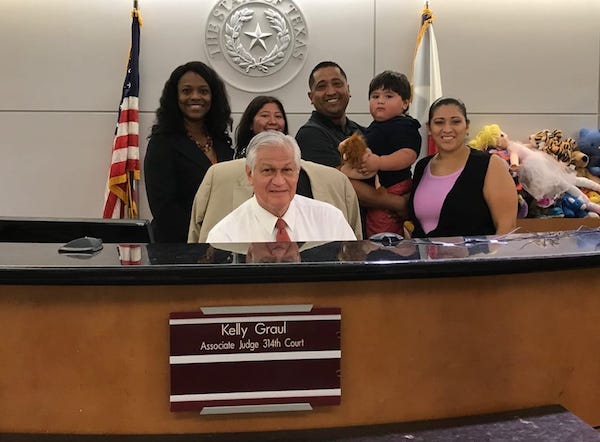 ---
Attention & communication is very good when working with this professional legal team. They are here to help you whenever questions arise and explain details as they go. Thank you for taking the time to accept my case & working with me.
- P.L.
---
Thank you for the information. Thank you for the fast reply. I appreciate all you do.
- J.M.T.
---
Selecting an attorney can be one of the most difficult decisions a person has to make. In what seems like an overwhelming sea of attorneys who do you choose? Are they qualified, compassionate, and are they willing to fight for you without compromising their integrity? When faced with this decision in 2016 I received this and more when I retained Rahlita Thornton as my attorney. Since 2016 she has represented me on several court cases and I've never been disappointed. She is well versed and very knowledgeable on many aspects of the law. Attorney Thornton and her staff work diligently to ensure no stone is left unturned and justice is served. When I was crippled with fear, bullied, and felt like giving up she was my voice. She is highly recommend and I'm truly blessed to have her in my life.
- T.T.W.