A Comprehensive Guide to Filing a Personal Injury Claim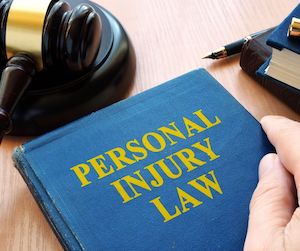 When it comes to personal injury, no one should be made to suffer due to the negligence of another party. Whether it is a physical, emotional, or reputational injury, these are all valid and justified concerns that people have a right to address in civil courts. Compensating for damages sustained in such cases is essential for victims who may be unable to work because of their injuries. In order to receive restitution and justice, victims need to explore their legal options by filing a claim against the responsible party.
In addition, there are several underlying concepts within a personal injury case that must be considered. These include liability, fault, and the type of damages that were sustained as a result of the incident. The U.S. Department of Justice reported over 400,000 personal injury claims every year which tells us how valuable accessing reparation through civil litigation can be for those who desire restitution for their injuries. It is important to ensure you understand what your rights are prior to filing so that filing your claim will receive its maximum potential outcome achievable.
Common Personal Injury Cases
Personal injury cases can cover many different accidents and incidents that result in injury or even death. There are numerous kinds of personal injury cases, with each particular case being dependent on the type of accident an individual has suffered from. Automobile accidents are the most common type of personal injury claim, but other types such as trucking accidents, premises liability, medical malpractice, product liability, workplace injury, nursing home abuse, aviation injury, boating/maritime injury, police misconduct, dangerous drugs & medical devices should not be overlooked.
When determining whether you have a viable personal injury case or not it is important to consult with a lawyer who specializes in this field to learn more about your legal rights and options. Every situation is unique and understanding the specifics of what makes up a personal injury case will make all the difference when it comes time to pursue damages for pain and suffering brought on by an unfortunate incident. Investigating one's ability to pursue justice in a court of law should be taken seriously when serious injuries have resulted from another's negligence or wrongful behavior.
Important Considerations to Keep in Mind Prior to Filing a Personal Injury Claim.
If this is the first time you are filing a personal injury claim it may seem daunting, making it useful to understand what you need to know before you file. There are laws in place that protect individuals who have suffered an injury and personal injury lawsuits were made with this purpose in mind. These lawsuits safeguard your rights and help to cover associated costs such as medical bills, lost wages, and any pain and suffering experienced as a result of the incident.
When considering a lawsuit, there are several things to bear in mind. It is important that any details related to the incident are recorded accurately, including doctor's reports and any other relevant paperwork. It is also beneficial to research the various types of claims available so that you can apply for those which best support your case. Additionally, speaking with legal professionals prior to filing can provide valuable guidance regarding any specific court rules or procedures that should be followed during the process. By understanding all of these requirements ahead of time, you will be better prepared when making your case for damages incurred from personal injury.
A Guide on Submitting a Personal Injury Claim.
When it comes to filing a personal injury claim, it is important to keep in mind that no two cases will follow the same course or timeline. Personal injury law covers a wide range of incidents and the severity of the resulting injuries, who was at fault, and whether an insurance policy covered the incident are all factors that will vary from case to case. The process of filing a lawsuit involves notifying the court and defendant of your claim in a timely manner.
While regulations may vary by state or court, there are several universal principles associated with personal injury cases. Above all else, make sure you seek medical attention and prioritize your health, as this is crucial for any accident case. Additionally, research the applicable laws thoroughly before taking any legal action so that you have enough knowledge about your options going forward. With these tips in mind, filing a personal injury claim should be possible with minimal stress under proper guidance from experienced professionals.
Get Help From an Experienced Personal Injury Lawyer in Texas
An experienced personal injury lawyer in Harris County, Galveston County, Fort Bend County, Montgomery County, Brazoria County, Houston, Sugar Land, Missouri City, and Stafford, Texas at Thornton Esquire Law Group, PLLC will take over the case from the very beginning and make sure that you receive fair compensation for your injuries. A personal injury lawyer will help you recover medical expenses, lost wages, pain and suffering, and other losses due to the accident.Contact us today at www.thorntonesquirelawgroup.com for a free consultation.