A Roadmap to Divorce: How the Process Works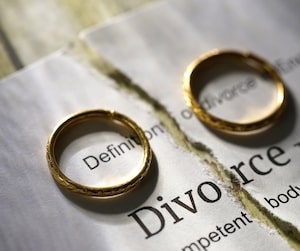 The divorce process is a legal procedure that marks the official end of a marriage. It can be a complex and emotional journey, but understanding how it works can help you navigate through it more smoothly. So, let's take a closer look at the divorce process and the steps involved in obtaining a divorce.
1. Filing the Petition: The divorce process typically begins when one spouse files a petition for divorce. This document outlines the grounds for divorce, such as irreconcilable differences or fault-based reasons like adultery or domestic violence. The petitioner must also indicate any specific requests regarding child custody, support, or division of property.
2. Legal Requirements: Divorce laws vary from state to state, so it's important to understand the specific legal requirements in your jurisdiction. Common requirements include residency, which determines whether you can file for divorce in a particular state, and a waiting period, which specifies the minimum time period that must elapse from filing the petition to finalizing the divorce.
3. Serving the Divorce Papers: Once the petition is filed, the other spouse must be legally informed of the divorce proceedings. This is done by serving the divorce papers, usually through a process server or a sheriff's deputy. In some cases, if the whereabouts of the spouse are unknown or if there are safety concerns, alternate methods of service may be permitted.
4. Response and Negotiation: After being served with the divorce papers, the other spouse has a period of time to respond, usually around 30 days. This response may include agreeing or contesting the terms of the divorce, including child custody, support, and division of property. Negotiation and mediation can be helpful at this stage to resolve any disputes and reach a mutually agreeable settlement.
5. Discovery and Disclosure: Both spouses are required to disclose their financial information, including assets, debts, income, and expenses. This process, known as discovery, ensures transparency and fairness in the division of property and determination of support. Failure to provide accurate information can have legal consequences, so honesty and full disclosure are crucial.
6. Court Proceedings and Judgment: If an agreement is not reached through negotiation or mediation, the divorce case may proceed to court. Here, both parties present their arguments and evidence before a judge who will make decisions regarding child custody, support, and division of property. The judge's decision is known as the divorce decree or judgment, which outlines the final terms of the divorce.
7. Post-Divorce Matters: Once the divorce is finalized, both parties must adhere to the terms outlined in the divorce decree. This may involve implementing a visitation schedule, paying child support or spousal support, or transferring marital property. Failure to comply with these terms can result in legal consequences.
It's important to note that every divorce case is unique, and the process can vary depending on the individual circumstances and the laws in your jurisdiction. Consulting with a divorce attorney can provide you with the necessary guidance and support throughout the divorce process. Remember, while divorce can be challenging, it also marks the beginning of a new chapter in your life.
Talk to a Lawyer
An experienced divorce attorney in Harris County, Galveston County, Fort Bend County, Montgomery County, Brazoria County, Houston, Sugar Land, Missouri City, and Stafford, Texas at Thornton Esquire Law Group, PLLC, can provide guidance and offer advice throughout the entire process. Contact us today for a free consultation.