Benefits of Hiring a Personal Injury Attorney if You Are Injured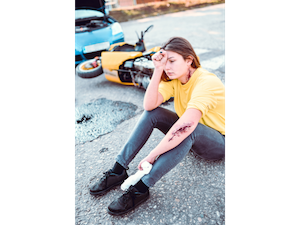 Being injured in an accident can feel like a nightmare. You are hurt, you cannot move, you are bleeding, and you are scared. But it does not have to be that way. If you hire a personal injury lawyer, he or she can help you recover compensation and take care of the legal aspects of your case. There are many reasons why hiring a personal injury attorney makes sense. Here are some of the most important ones:
Protects You from the Insurance Company
When you hire a personal injury law firm to represent you in a car accident case, you are hiring an experienced team of attorneys who know how to navigate the complex world of auto accidents and personal injury cases. They understand the legal process and are able to help you recover maximum compensation for your injuries, property damage, lost wages, pain, suffering, and emotional distress.
Insurance companies often try to take advantage of accident victims because they are unsure about what to do next. If you don't act quickly, the insurance company might drag out the process and make it harder for you to collect the money you deserve.
An experienced personal injury lawyer knows how to deal with insurance companies and can help you avoid making mistakes that could harm your chances of receiving fair compensation. For example, some insurance companies ask accident victims to give statements and sign medical releases without fully explaining the consequences. This puts you at risk of giving up information that could be used against you later.
Your lawyer protects you from being pressured into signing anything that could jeopardize your ability to receive fair compensation. He or she can negotiate with the insurance company and help you reach a settlement that is fair and reasonable.
A personal injury lawyer also helps you avoid making costly mistakes. If you fail to file a timely lawsuit, you could lose your opportunity to seek compensation for your injuries.
Understands Legal Requirements to Prove Liability
Your attorney understands what is required under the law to prove fault and liability. This includes understanding the difference between negligence and strict liability. Negligence refers to actions taken by someone that lead to an accident. For example, if you are injured because a car driver ran a red light, it could be proven that he acted negligently. In contrast, strict liability occurs when something dangerous causes harm without regard to whether the person causing the harm knew about the danger. For example, if a child falls off a playground slide, it could be proven negligent even though the owner of the park did not know there was a problem with the slide.
The legal elements to prove fault include identifying the responsible party or parties; gathering evidence to prove responsibility; and proving that the responsible party's conduct fell short of the standard of care expected of reasonable people. If you have been hurt due to another person's negligence, our attorneys will investigate the facts surrounding your accident and determine the best way to proceed.
Correctly Values Your Injury Claim
The third benefit of hiring a personal injury lawyer is correctly valuing your injury claim. This is one of the most important things you can do to ensure that you receive maximum compensation for your injuries. If you don't understand how to calculate your economic loss, it could cost you thousands of dollars.
If you're not sure what your economic losses are, here are some examples:
Medical bills - These include everything from doctor visits to prescriptions to hospital stays.
Lost wages - You may be able to collect lost wages because of missed work due to your injuries.
Pain and suffering - This includes physical pain, mental anguish, emotional distress, disfigurement, disability, inconvenience, and other harms that occur during the course of treatment.
An experienced personal injury lawyer in Harris County, Galveston County, Fort Bend County, Montgomery County, Brazoria County, Houston, Sugar Land, Missouri City, and Stafford, Texas at Thornton Esquire Law Group, PLLC will take over the case from the very beginning and make sure that you receive fair compensation for your injuries. A personal injury lawyer will help you recover medical expenses, lost wages, pain, and suffering, and other losses due to the accident. Contact us today at www.thorntonesquirelawgroup.com for a free consultation.