Child Custody in Texas: What Options Are Available?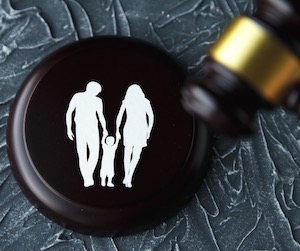 When it comes to child custody matters in Texas, there are several options available to parents who are seeking to establish or modify custody arrangements. Understanding these options can help parents navigate the complex legal process and make informed decisions that are in the best interest of their children.
In child custody cases, one of the initial factors to consider is the differentiation between legal custody and physical custody. Legal custody entails the authority and obligation to make significant decisions regarding the child's well-being, such as education, medical care, and religious upbringing. Meanwhile, physical custody refers to the child's primary residence and who has the responsibility to physically care for them.
In Texas, joint custody is favored, and the court may award joint legal custody and physical custody to both parents. This means that both parents have the right to make important decisions for the child and share physical custody. Joint custody can be an ideal arrangement when parents are able to effectively co-parent, communicate, and cooperate in making decisions that promote the child's well-being.
However, in some cases, joint custody may not be feasible or in the child's best interest. In situations where one parent is deemed unfit or unable to care for the child, the court may award sole custody to the other parent. Sole custody grants one parent exclusive rights to make major decisions for the child and primary physical custody. The non-custodial parent may still be granted visitation rights and a visitation schedule to maintain a relationship with the child.
Parents who are unable to agree on custody arrangements may require the assistance of an experienced family law attorney. These legal professionals specialize in child custody matters and can provide guidance on the legal processes involved, such as filing necessary documentation, negotiating parenting plans, and representing their clients in court.
In Texas, child custody disputes are resolved in accordance with the child's best interest standard. The court takes into consideration several factors, including the child's emotional and physical needs, the ability of each parent to provide a safe and stable environment, the parent's willingness to encourage a positive relationship between the child and the other parent, and any history of substance abuse, domestic violence, or child abuse.
It is worth noting that, in joint custody arrangements, parents may be designated as joint managing conservators, which means they share the rights and responsibilities of making major decisions for the child. However, one parent may be named the primary joint managing conservator, granting them more decision-making authority.
It is important for parents involved in child custody matters in Texas to have a good understanding of the different types of custody and the factors considered by the court. By seeking the help of experienced child custody lawyers, parents can be better prepared to protect their rights, advocate for their children's well-being, and navigate the child custody process.
Contact an Experienced Family Law Attorney in Texas
An experienced family law attorney in Harris County, Galveston County, Fort Bend County, Montgomery County, Brazoria County, Houston, Sugar Land, Missouri City, and Stafford, Texas at Thornton Esquire Law Group, PLLC, can help you explain and navigate the entire case process. Contact us today at www.thorntonesquirelawgroup.com for a free consultation.