Commercial Vehicle Accidents: How They Differ From Other Accidents Involving Individuals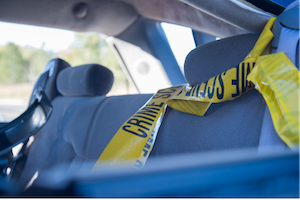 Falling victim to a vehicle accident with a commercial vehicle can be more frightening. But, on the other hand, after an accident with a regular commuter car, the actionable steps are clear: treat the injury, get other drivers' insurance information, and call the police. And also, it is important to contact a vehicle accident attorney if you are involved in a commercial vehicle accident. Below are the main differences between a commercial vehicle accident and a car accident and why you might want to consider specialized legal assistance if you or a loved one is involved in one of these unfortunate events.
But First, What is a Commercial Vehicle?
Commercial vehicles are used for commercial purposes, such as transporting products or large numbers of passengers. Some examples of commercial vehicles are dump trucks, school buses, trailers and delivery trucks. The company and their employees own and operate these vehicles. Many large companies use a fleet of trucks to transport goods. They can also vary widely in size and can weigh up to 80,000 pounds.
The key differences between car and commercial vehicle accidents are:
Damage
An accident with a commercial vehicle is almost guaranteed to cause much more damage than a road collision involving only two smaller cars. Injuries from truck accidents can be very serious such as brain damage and some back injuries. Make sure you always do a thorough check after being involved in a truck accident to look for potential problems. The compensation you are after in the case of a truck accident will also be much greater than the average car accident as a direct reflection of the damage done.
Causes
Many of the causes of vehicle accidents can be directly attributed to drivers deciding to drink and drive or use a smartphone behind the wheel. However, in-car accidents, this cause is much less common. In contrast, commercial vehicle drivers are more likely to be exhausted for long hours of driving, sometimes sixteen hours or more in a day. Knowing these unique causes of commercial vehicle accidents can help you gain a better perspective when trying to prove liability in a personal injury claim.
Liable Parties
In terms of liability, it should be noted that vehicle accident compensation claims are usually made against one person - the driver of another vehicle. However, in commercial vehicle accidents, several parties can be held responsible for the collision. For example, complaints can be made to commercial vehicle drivers, parent company executives who do not adhere to safety standards, managers planning long shifts, maintenance crews who fail to repair vehicles, and even cargo crews loading goods onto truck trailers.
Due to the complexity involved in investigating and evaluating cases, as well as properly filing appropriate documents in the case of vehicle accidents, vehicle accident victims are advised to consult with a vehicle accident attorney in working with a professional who understands the complexities associated with vehicle accidents increases the likelihood that victims will receive all the compensation they are entitled to.