Does Signing a Birth Certificate Establish Paternity in Texas?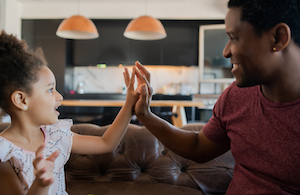 In Texas, signing a birth certificate is an effective way to establish paternity, depending on the circumstances. If both parents of a child are married at the time of the child's birth, then the husband is automatically declared to be the legal father and his name will go on the child's birth certificate. This establishes paternity without any additional steps as long as both parties agree that he is the father and consent to having him listed on the document.
If a parentage dispute arises, signing a birth certificate may not be enough to establish paternity. If children are born outside of marriage, it may take additional action or even court intervention in order for paternity to be established. For example, potential fathers may need to submit to genetic testing or sign an acknowledgment of paternity form for their names to appear on birth certificates in this situation. In Texas, parents can re-sign these certificates if necessary before gaining parental rights.
Does a Birth Certificate Serve as Acceptable Proof of Paternity in the State of Texas?
In Texas, signing a birth certificate to establish paternity is not enough by itself. An unwed father must sign a voluntary acknowledgment of paternity (AOP) which acts as a document that legally establishes paternity between the father and the child. Without this AOP, the purported legal father will be unable to sign the birth certificate and in most cases, the mother and father will need to be ready to officially declare paternity in the hospital during or shortly after the child's birth. In order to encourage lawful declarations of paternity from both parents, hospitals are given the responsibility to ensure that unwed parents understand the legal rights and obligations associated with becoming a legal parent. It is important for both parents to understand how their lives could be affected by establishing legal paternity as it also affects their child's future. Through this process, qualified fathers can obtain parental rights such as guardianship, visitation rights, and even custody if ever needed in court.
Establishing paternity is not always as simple as signing an Acknowledgement of Paternity (AOP) form. It may be contested by either the purported father or the mother, which can make matters more complicated to handle on one's own. When it comes to establishing paternity and related issues, there is a lot at stake in getting things correct and done correctly from the beginning. Fortunately, you do not have to go through this process alone.
Establishing Paternity in Texas
Establishing paternity in Texas is a process that involves legal matters. In most cases, paternity is established when a married couple has a child, as the husband is presumed to be the father under the Texas Family Code. However, if the husband is not biologically related to the child and another person has claimed paternity of the child, either through an Acknowledgement of Paternity (AOP) form filed at birth or other court documents stating they are legally responsible for the child, they may choose to take legal action against assuming responsibility.
When determining paternity in Texas, it's important to understand there are several steps involved. There are genetic tests to prove biological parentage, interview questionnaires covering altered memories about relationships between both parties which usually involve expert witnesses and evaluations, as well as establishing and enforcing legal obligations between parents like; visitation rights or custodial and non-custodial parental rights when dealing with unmarried couples who have children, It's important to educate oneself on all options before making any decisions about initiating parental promises.
Acknowledgment of Paternity in Texas
The Acknowledgement of Paternity (AOP) process in Texas is an important tool for establishing paternity for a child. For the AOP to be considered valid, it must fulfill several criteria. Firstly, the document must be written as an "in a record" type. This means that both parties are required to sign or mark such document in the presence of at least one witness. The witness must also provide documentation confirming his/her identity and state a signed statement that he/she witnessed the proceedings. Furthermore, both the mother and man acknowledging paternity must acknowledge the document with their signature or authentication under penalty of perjury.
The second criterion requires that both parties understand they are entering into a binding agreement that has legal ramifications once signed. Both parties should be aware of any rights and obligations associated with this acknowledgment including child support payments or access rights to be shared by the parent not biologically related to the child. This agreement should only be entered into after thoughtful consideration and consultation with competent legal representation if necessary. With each step completed appropriately, the AOP can serve as a reliable form of evidence in recognition of paternity if ever needed in court or state agencies in Texas.
Denial of Paternity in Texas
The process of denial of paternity in Texas is similar to that of an Acknowledgement of Paternity (AOP). It gives a man the opportunity to legally deny that he is the father of a child. When a valid denial by the presumed father, and another man's acknowledgment of paternity, is filed with the court it has the legal effect as if it had been ruled upon by a judge. Ultimately, this will release him from all rights and duties associated with being a parent.
To be declared effective through the Texas Family Code, there are various preconditions that must be adhered to; most importantly, a valid AOP must already exist on record, and both parties must sign a denial of paternity document witnessed by two adults unrelated to either party and filed with their local vital statistics office. The rights and responsibilities associated with parenthood are not something taken lightly — so should one wish to disassociate themselves from such activities they must be sure they meet all prerequisites outlined within the state's family code before attempting any such action.
Contact Our Law Office Today
An experienced family law attorney in Harris County, Galveston County, Fort Bend County, Montgomery County, Brazoria County, Houston, Sugar Land, Missouri City, and Stafford, Texas at Thornton Esquire Law Group, PLLC, can help you explain and navigate the entire case process. Contact us today at www.thorntonesquirelawgroup.com for a free consultation.