Exploring Different Options: Alternatives to Legal Separation in Texas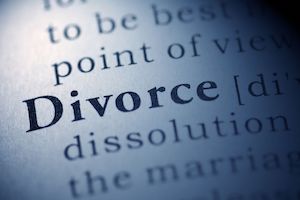 Legal separation is not the only way to protect yourself when you are in an unhappy marriage. In Texas, there are various other avenues available if you want to separate from your spouse without formally filing for divorce.
One possible option is a temporary order. If a petition for dissolution of marriage is filed, either party may file for a temporary order to establish temporary rights and responsibilities regarding both parties' property and parenting rights until the completion of the case. This order will remain in effect until it is modified or revoked by court action or both parties agree that it no longer applies. A protective order can also be issued if domestic violence or abuse has occurred, allowing protection from physical harm as well as related financial aid, such as temporary relocation expenses.
Another potential solution is filing a SAPCR (suit affecting parent-child relationship) about any children involved. This document will outline the parenting rights and duties of both parents while they are separated but not divorced. You could also consider creating an informal agreement between both parties outlining custody distribution, child support payments, property division, and other terms that should be followed during their separation period.
Can a Legal Separation Be Considered an Alternative to Pursuing a Divorce?
The state of Texas does not offer a legal separation as an option to residents, instead, they must pursue other methods of separating that have similar results. Temporary orders, protective orders, suits affecting the parent-child relationship, and separation agreements are all options that a person can use to decide on matters such as visitation rights and spousal support even before the divorce is finalized.
Temporary orders are designed for situations when couples cannot agree on specific issues in their split. These short-term rulings can help set the tone for compensatory actions during the proceedings and can outline how things like finances or property will be managed until the divorce is finished. Protective orders provide protection from potential abuse both emotionally or physically and speak directly to their safety and respect of individual wills amid withering emotions during a split. Suits affecting the parent-child relationships put forth provisions outlining how much time each parent gets for visitation with children, who holds legal custody of kids, and programs for successful co-parenting regardless of formal divorce arrangements.
What Are the Similarities Between a Protective Order and Legal Separation?
A protective order is a legal document that is issued by a court to provide protection for victims of family violence. It can be similar to legal separation in the sense that it dictates who has access to children or the residence and establishes who must leave and/or pay spousal support. Protective orders require that one party follows the rules set forth by the court, such as staying away from the victim's residence, not using interpersonal communication devices to contact them, and not engaging in any physical or emotional abuse. These orders are usually temporary, lasting up to two years.
The process to obtain a protective order is relatively simple, although obtaining legal counseling beforehand is encouraged for maximum effectiveness. After completing an application form available for some states' courthouses, the applicant will need to appear in person before a judge presenting their case and providing adequate evidence of harassment or threats from the perpetrator. Once approved by the court, if a violation of the protective order occurs there can be severe legal repercussions on behalf of the violator ranging from termination of parental rights to fees and jail time. While guardianships will still remain intact after this type of restraining order expires, it should serve its purpose by protecting those involved until all involved parties are able to resolve ongoing matters.
What Is a Separation Agreement?
Separation agreements can be an efficient and cost-effective solution for couples who no longer live together but are not yet officially divorced. This agreement is essentially a contract that specifies the rights and duties of both parties while they are living separately. The terms of a separation agreement can include the visitation rights of each party, financial support or alimony payments, as well as any rules regarding property rights. It should also be outlined in writing rather than verbal communication, and signed by both parties to ensure its validity. Ultimately, separation agreements can be an effective way of establishing temporary arrangements between spouses prior to a legal divorce but working with a lawyer is recommended when drafting one.
It is important for those considering making a separation agreement to keep in mind that this process does have its own set of complexities and legal implications. All details should be thoroughly evaluated and checked with a legal advisor so that conflicting laws do not cause additional issues down the line. Additionally, it's important to fully understand any future obligations that may arise from entering into such an agreement such as paying spousal support or setting up custody or parenting plans for children from the marriage.
What Are the Legal Implications if a Married Couple Is Separated but Hasn't Obtained a Formal Divorce?
In the event that you and your spouse are separated but have not yet gotten a divorce, it is important to understand the legal implications this has. Legally speaking, you are still considered married and as such, can still be held responsible or benefit from various aspects of your spouse financially. This means that anything gained during this period of separation may be subject to division depending on state law. The same rules apply for debt accumulated by either party during the period of separation as well. Furthermore, certain benefits such as Social Security or insurance policies may have restrictions when it comes to couples who have not yet been divorced; those funds being transferred over to another partner might require specialized paperwork.
As with any major life decision, there should be comprehensive planning involved in making sure both parties' financial interests are taken into account. Each state carries its own laws regarding asset division following a divorce but generally accepted standards are in regard to credit card debt, mortgages, and other liabilities accrued before entering into marriage and property owned prior to marriage or acquired after marriage or separation. It's best to examine each situation carefully to avoid having someone suffer any unexpected consequences with their finances down the road.
Talk to a Lawyer
An experienced divorce lawyer in Harris County, Galveston County, Fort Bend County, Montgomery County, Brazoria County, Houston, Sugar Land, Missouri City, and Stafford, Texas at Thornton Esquire Law Group, PLLC, can help you with your divorce case. Contact us today at www.thorntonesquirelawgroup.com for a free consultation.