Exploring the Fundamentals of Child Custody in Texas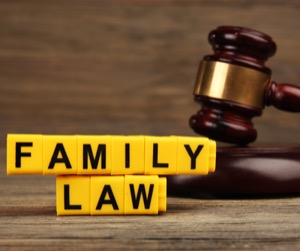 Child custody cases can be complex and emotionally challenging, particularly when parents are going through a divorce or separation. In Texas, the well-being of the child is always the primary concern when determining custody arrangements. If you are facing a child custody dispute, it is essential to understand the basics of child custody laws in Texas.
Physical custody: Physical custody is determined by where the child will reside and how their time will be divided. In Texas, there are two forms of physical custody: sole custody and joint custody.
Sole Custody: Sole custody means that one parent has primary physical custody of the child, and the other parent has visitation rights. This arrangement is typically awarded if one parent is deemed unfit or if there are concerns about the child's safety due to issues such as domestic violence or substance abuse.
Joint Custody: Joint custody, also known as shared custody, means that the child spends equal or substantial time with both parents. Joint custody is encouraged in Texas, as it allows both parents to maintain a meaningful relationship with their child.
Legal Custody: Legal custody refers to the right to make important decisions about the child's upbringing, including education, healthcare, and religious or moral upbringing. In Texas, legal custody can be awarded solely to one parent or both parents jointly.
Custody Determination: In determining custody, Texas courts consider several factors such as the child's preferences (if they are old enough to express them), the ability of each parent to provide a stable environment, and the history of any domestic violence or abuse.
Parenting Plans and Custody Agreements: Parents can create their own parenting plan or custody agreement outlining the specifics of custody, visitation schedules, and decision-making responsibilities. However, if the parents cannot agree, the court will make the final determination based on the child's best interests.
Visitation Rights: The non-custodial parent usually has visitation rights, allowing them to spend time with the child. The court may establish a specific visitation schedule or allow the parents to come to their own arrangements.
Child Support: Child custody and child support are separate matters. The non-custodial parent is typically responsible for paying child support to help with the child's financial needs.
Family Law Attorney: Navigating child custody laws can be challenging, so it is crucial to seek the guidance of an experienced family law attorney. A skilled attorney can help protect your rights and advocate for the best interests of your child.
Understanding the basics of child custody in Texas can help parents better navigate the legal process and ensure the well-being of their children. It is important to remember that each custody case is unique, and consulting with an experienced attorney is essential to protect your rights and achieve the best outcome for your child.
Texas Family Code
The Texas Family Code is a comprehensive set of laws that governs all aspects of family law in the state of Texas. This code covers a wide range of topics, including marriage, divorce, child custody, child support, adoption, and domestic violence.
One of the primary purposes of the Texas Family Code is to protect the best interests of children involved in family law matters. It recognizes that children are vulnerable and need special care and attention during times of family transition or conflict.
For instance, the Texas Family Code outlines the factors that courts consider when determining child custody arrangements. These factors include the child's preferences (if they are old enough to express them), the ability of each parent to provide a stable environment, and any history of domestic violence or abuse.
The Family Code also provides guidelines for child support. It specifies the calculation method for determining child support payments based on the non-custodial parent's income and other relevant factors. The code emphasizes the importance of both parents contributing financially to the upbringing of their child.
Furthermore, the Texas Family Code addresses the issue of domestic violence. It recognizes the serious harm that domestic violence can cause to all family members, especially children. The code provides for protective orders to ensure the safety of victims and to prevent the abuser from having contact with the victim or the children.
In addition to these specific topics, the Texas Family Code covers various other aspects of family law, such as marriage requirements, property division in divorce, adoption procedures, and the rights and duties of parents. It serves as a valuable resource for individuals navigating the complexities of family law in Texas.
It is important to note that the Texas Family Code is constantly evolving as new laws are enacted and existing laws are amended. Therefore, it is crucial for individuals involved in family law matters to consult with an experienced family law attorney who is familiar with the current provisions of the code.
Overall, the Texas Family Code plays a critical role in protecting the rights and well-being of individuals and families in Texas. It provides a framework for resolving family law disputes and helps ensure that decisions regarding custody, support, and other matters are based on the best interests of the children involved.
Contact an Experienced Family Law Attorney in Texas
An experienced family law attorney in Harris County, Galveston County, Fort Bend County, Montgomery County, Brazoria County, Houston, Sugar Land, Missouri City, and Stafford, Texas at Thornton Esquire Law Group, PLLC, can help you explain and navigate the entire case process. Contact us today at www.thorntonesquirelawgroup.com for a free consultation.