Exploring the Legal Landscape: Types of Personal Injury Cases in Texas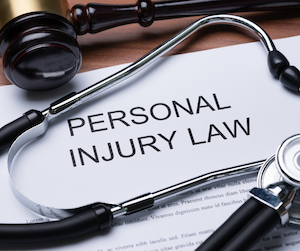 When it comes to personal injury cases, Texas has its fair share. From motor vehicle accidents to medical malpractice, Texans find themselves dealing with a variety of personal injuries. Understanding the different types of personal injury cases in Texas can help individuals navigate the legal process and seek the compensation they deserve.
Motor Vehicle Accidents: One of the most common types of personal injury cases in Texas involves motor vehicle accidents. Whether it's a car, truck, or motorcycle accident, negligent parties can be held responsible for any injuries caused. These cases often involve insurance adjusters, police reports, and the need to gather evidence to prove fault.
Medical Malpractice: Medical professionals have a duty of care towards their patients. When this duty is breached, resulting in injuries or harm, it may be considered medical malpractice. Medical malpractice cases can arise from misdiagnosis, surgical errors, medication errors, or any other form of negligence on the part of a medical professional. Gathering medical records and expert testimony are crucial in these cases.
Premises Liability: When an individual is injured on someone else's property due to unsafe conditions, it may be a premises liability case. Slips and falls, dog bites, or inadequate security are examples of incidents that can lead to a premises liability claim. In these cases, proving negligence and the responsible party's awareness of the dangerous condition is essential.
Product Liability: Defective or dangerous products can cause serious injuries to consumers. In product liability cases, the manufacturer, distributor, or retailer of a defective product can be held responsible. These cases often involve proving that the product was defective and that it caused harm to the individual.
Wrongful Death: When a person dies due to the negligent actions of another party, it may lead to a wrongful death claim. Wrongful death cases can occur in various situations, such as car accidents or medical malpractice. These cases can help the surviving family seek financial compensation for their loss.
These are just a few examples of personal injury cases that can occur in Texas. Each case is unique and requires a thorough understanding of personal injury laws and regulations. Seeking legal representation from experienced personal injury lawyers can greatly increase the chances of obtaining fair compensation for the injuries, financial losses, and mental anguish experienced by the injured party or their family.
It's important to note that personal injury cases in Texas are subject to statutes of limitations, which limit the period of time in which legal action can be taken. Therefore, it's crucial for individuals to consult with personal injury attorneys as soon as possible after an incident to ensure their rights are protected.
In conclusion, personal injury cases in Texas cover a wide range of situations. Motor vehicle accidents, medical malpractice, premises liability, product liability, and wrongful death cases are just a few examples. Understanding the different types of personal injury cases and seeking the assistance of a knowledgeable legal team can help injured individuals or their families pursue the financial compensation they deserve and move toward rebuilding their lives.
The Process of Filing a Personal Injury Lawsuit in Texas Involves Several Steps.
The process of filing a personal injury lawsuit in Texas can be complex and often requires the assistance of experienced personal injury lawyers. If you've been injured due to someone else's negligence and are considering taking legal action, it's important to understand the steps involved in filing a personal injury lawsuit in Texas.
Consultation with an attorney: The first step in the process is to schedule a consultation with a personal injury attorney. During this initial meeting, the attorney will evaluate the details of your case and determine whether you have a valid claim. They will also explain the legal process, your rights, and what to expect moving forward.
Investigation and evaluation: Once you've decided to move forward with a personal injury lawsuit, your attorney will begin investigating the circumstances surrounding your injury. This may involve gathering evidence, collecting medical records, interviewing witnesses, and consulting with experts. The purpose of this investigation is to build a strong case by establishing liability and proving the extent of your damages.
Demand letter and negotiations: Before filing a lawsuit, your attorney may send a demand letter to the at-fault party or their insurance company. The demand letter outlines the details of your claim, including the injuries you've suffered, the medical treatments you've undergone, and the financial losses you've incurred. This letter serves as a starting point for negotiations, with the goal of reaching a fair settlement without going to court.
Filing the lawsuit: If negotiations fail to result in a satisfactory settlement, your attorney will prepare and file a lawsuit on your behalf. The lawsuit will detail your allegations, including the negligence of the at-fault party and the damages you are seeking. The lawsuit will need to be filed within the statute of limitations for personal injury cases in Texas, which is generally two years from the date of the injury.
Discovery phase: Once the lawsuit is filed, both parties will engage in the discovery phase. This is where each side collects evidence and gathers information to support their case. This may involve exchanging documents, questioning witnesses through depositions, and conducting investigations. The discovery phase allows both parties to uncover any additional evidence that may strengthen their arguments.
Settlement negotiations or trial: After the discovery phase, there may be further attempts at settlement negotiations. If a settlement cannot be reached, the case will proceed to trial. During the trial, both sides will present their evidence, call witnesses to testify, and argue their case in front of a judge or jury. The decision of the judge or jury will determine whether you are entitled to compensation and the amount you will receive.
Appeal, if necessary: If either party is unhappy with the outcome of the trial, they have the option to file an appeal with a higher court. However, appeals can be lengthy and complicated processes, and not all cases are eligible for appeal.
Navigating the process of filing a personal injury lawsuit in Texas can be overwhelming, especially when you're dealing with injuries and recovery. That's why having knowledgeable personal injury lawyers on your side is crucial. They will guide you through each step, advocate for your rights, and work towards achieving the maximum compensation you deserve for your injuries and losses.
Get Help From an Experienced Personal Injury Lawyer in Texas
An experienced personal injury lawyer in Harris County, Galveston County, Fort Bend County, Montgomery County, Brazoria County, Houston, Sugar Land, Missouri City, and Stafford, Texas at Thornton Esquire Law Group, PLLC will take over the case from the very beginning and make sure that you receive fair compensation for your injuries. A personal injury lawyer will help you recover medical expenses, lost wages, pain and suffering, and other losses due to the accident. Contact us today for a free consultation.