Factors to Consider to Win in the Child Custody Battles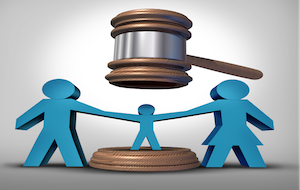 A child custody battle can be a stressful situation a parent can go through, especially if they have no idea what to expect. As a parent, even if you're not the one who declares it a battle, you must enter the court with a well-thought-out strategy for proving your case.
Here are the factors to consider to win in the child custody battles.
Keep a Proper Documentation
In child custody battles, a document may hold the key to resolving a critical issue. Place all of the material pertaining to the child custody case in one spot in your home so that you will always know where to find it when you need it. Take a journal of the custody process into consideration, with entries highlighting your ongoing efforts to enhance your parenting abilities and enable relationships between family members and the children.
Exercise Your Parental Rights
Make sure you use your parental rights if you have them. For example, as a parent, show for your visits if you have visitation. In addition, pay child support, attend school meetings, attend games or plays, and be involved in your child's life.
Spend as much time as you can with them and take care of the mundane duties that need to be done, such as doctor's visits and homework, instead of leaving them to your ex. Again, this reflects your willingness to take up the role of parent.
Be Informed About Your Children
No matter how your visit plans unfold, make sure you are always aware of your children's whereabouts. If you do not keep up with the updates with your children, they may believe that you are neglectful to them. As a result, your children will grow apart at their own pace. They also have the option of choosing with whom they want to live. That is why it is important to look after your children.
Cooperate With Your Spouse
If your children see that you are kind to their other parents, they will also remember that. Children will also learn how to cooperate with others, and their mental state will remain stable as they progress. Following custody battles, it is understandable that it can be difficult to maintain a pleasant relationship with the other party. Put your children first and do that for their sake, rather than for your own.
Hire an Expert Child Custody Attorney
An expert child custody attorney can assist you in navigating the system, advising you about what to do and what not to do, and assisting you in making the best case possible to obtain custody of your child or children.
To Conclude
When your beloved children become engaged in the process of child custody, the situation might seem overwhelming and difficult to deal with. If you request help with your child custody battles in texas, please contact Thornton Esquire Law Group at (713) 401-3998 to set up an appointment as soon as possible.