Getting Started: Your Guide to Understanding Child Support Law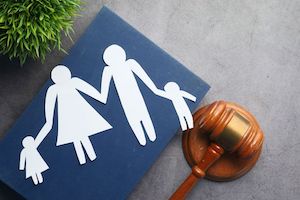 Child custody and support issues are a difficult and emotional burden for many families. Knowing the legal rights and responsibilities of both parties involved is paramount in finding the best solution for all parties involved.
However, due to the complexities of certain circumstances, it is important to note that no one source can entirely provide legal advice when it comes to these matters. It is recommended that individuals seeking help with child custody or support contact an attorney for further insights into how the law applies to their unique situation.
Pending Texas Legislation
The 88th Texas Legislature will commence its regular session on January 10th, 2023. During this session, new laws may be proposed that could have an effect on the pending Texas legislation subject. Therefore, it is important for citizens to stay informed and up-to-date on any new legislative developments concerning their interests.
One good resource for researching such legislation is Texas Legislature Online's text search. This section allows users to search by specific keywords or phrases, specifying the exact legislature they are looking for in order to narrow down results. When searching in regard to the current legislative session, make sure to select "88(R)" from the dropdown box to see updated information relevant to the topic being searched. This tool can be extremely useful when tracking customized content related to pending legislation in Texas.
The Parent-Child Relationship
For parents, the legal relationship between themselves and their children is a crucial one. According to Texas law, both mothers and fathers have equal rights as parents. This means that neither mother nor father is favored in any type of legal setting, such as child custody or deciding guardianship for a child. Furthermore, this chapter of the law outlines all of the responsibilities that are required of each parent in order to maintain a healthy relationship with their children.
Not only does this law outline the traditional relationship between parent and child; but it also includes co-parenting situations. People in co-parenting relationships are still subject to the same type of rights and responsibilities which two parents have when they are married or together. If a divorce occurs between married parents, this chapter legally presumes that the parents will remain joint managing conservators and be permitted to share decision-making about the child or children involved. This allows both parties some input in what course of action is taken concerning any decisions relating to their kids.
Original Suits Affecting the Parent-Child Relationship
Filing a Suit Affecting the Parent-Child Relationship (SACP" R) may be necessary to obtain a court order for child support, custody, or visitation. This is a formal legal process that requires both parents to present evidence in court regarding their desired results. The evidence presented can be used to make decisions regarding what is best for the children involved. This process can be complicated since each state has its own rules, laws, and procedures surrounding SAPCRs.
The good news is that there are many resources available online that explain the filing process in detail and provide forms to begin your SAPCR. Upon successful completion of this procedure, you will receive an official court order which gives you rights as a parent with regard to your child's care and needs. If either party disagrees with the outcome of your SAPCR, they have the right to file an appeal with their state's appellate court. It's important to remember that this process takes time and should not be rushed in order for it to have positive outcomes for everyone involved.
Texas Law
The Texas Family Code, Chapter 102 sets out the requirements for filing a Suit Affecting the Parent-Child Relationship (SAPCR) in Texas. It outlines who is eligible to file a SAPCR and what must be included in the petition. This includes details about an individual's identity as well as their relationship to the child or children involved. The chapter also provides guidance on how to serve the documents, providing clarity on the process of submitting a SAPCR in the state of Texas.
Chapter 103 of the Texas Family Code acts as a further guide identifying where petitioner should file their suit. The goal of this section is to assist potential petitioners by helpfully locating proper venues based on geographic details related to each specific case. This may involve traveling to a particular county or district court that is able to accept a person's claim regarding support, custody, modification, or termination rights associated with one's progeny. As such, Chapter 103 moves beyond procedural elements and offers sound legal advice for anyone pursuing a SAPCR in Texas.
Get Help From an Experienced Lawyer in Texas
An experienced family law attorney in Harris County, Galveston County, Fort Bend County, Montgomery County, Brazoria County, Houston, Sugar Land, Missouri City, and Stafford, Texas at Thornton Esquire Law Group, PLLC, can help you explain and navigate the entire case process. Contact us today at www.thorntonesquirelawgroup.com for a free consultation.