Guide to Divorce for High Net Worth Individuals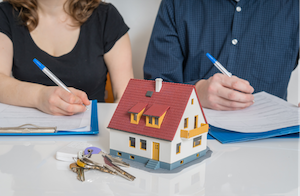 If you are getting divorced, you are most likely very concerned about what will happen to your property during the divorce proceedings. In addition, the financial stress of divorce frequently impacts the emotional stress of divorce, and if you or your spouse is a high net worth individual, you may have even more significant concerns about the future of your family.
In order to reach a fair and acceptable agreement, you must first understand what is going to happen. The best way to prepare for your divorce is to hire an experienced divorce attorney like in Thornton Esquire Law Group to protect your best interests. If you find yourself in this situation, the following are some considerations to take into account.
Be Prepared
Divorce will change your life in ways you might not have expected. It can be difficult and tedious. And one thing that will make this process worse is being unprepared. If you believe that you and your spouse are going to get a divorce, consult an attorney. Ask them about the divorce proceedings and how it will affect your property. Getting these questions answered now will save you a lot of time and stress in the future.
Understand Your Financial Documents
You will be required to research and comprehend your financial situation in a way that you may not have previously known. Despite your financial situation, you must be fully informed about your financial situation prior to divorcing. Make a copy of these documents and keep them safe in case you end up in a divorce proceeding.
Talk to a Valuation Appraiser
If you are part of a couple with a complex financial portfolio, you will often need to bring in an appraiser to estimate the total amount of estate. This is one of the most important parts of determining the exact wealth of a couple. For example, suppose only one spouse owns and operates the business or other operations that are part of the estate. In that case, it is very important that the other spouse contacts their own appraiser to determine the value of the operation's assets.
Don't Hide Your Assets
If you are trying to think about hiding assets throughout a divorce by trying to transfer them to a third party, you should be aware that doing so will result in a negative outcome for your divorce case. It is critical to put all of your assets on the table so that they can be evaluated and so that you can retain your credibility in the eyes of the court.
To Conclude
Due to the large number of assets involved in high net worth divorces, they are more complicated than other divorce cases. You will need the guidance and assistance of an experienced divorce attorney during your high net worth divorce because there is so much to consider. You will want to make the right decisions for yourself and your family. Your high-net-worth divorce will be successfully resolved with the assistance of our attorneys' experience and reputable reputation.