Helping Your Children Feel Safe and Secure During Divorce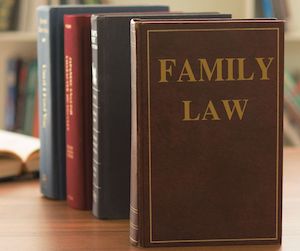 Divorce is a challenging experience for everyone involved, especially children. As a parent, it is essential to prioritize your children's emotional well-being throughout the divorce process.
Here are some tips to help you successfully manage divorce to protect your children:
Communicate with your children: It is essential to communicate with your children about the divorce in a way that they can understand. Be honest and provide age-appropriate information that is easy to understand. Encourage them to ask questions and express their feelings.
Keep your children out of the conflict: Divorce can be emotionally charged, and it is essential to keep your children out of the conflict. Avoid speaking negatively about your former spouse in front of your children and do not involve them in any disputes.
Prioritize their needs: During a divorce, it is easy to get caught up in your own emotions and needs. However, it is essential to prioritize your children's needs. Make sure they have a stable home, routine, and support system.
Seek professional help: If you or your children are struggling emotionally, seek professional help. A therapist can help you and your children cope with the changes and emotions that come with divorce.
Co-parent effectively: Even though you and your former spouse are no longer together, you will still need to co-parent effectively. Work together to make decisions that are in the best interest of your children and maintain a healthy co-parenting relationship. Remember that divorce is a difficult process, but with the right approach, you can protect your children's emotional well-being.
Talk to a Lawyer
An experienced divorce attorney in Harris County, Galveston County, Fort Bend County, Montgomery County, Brazoria County, Houston, Sugar Land, Missouri City, and Stafford, Texas at Thornton Esquire Law Group, PLLC, can provide guidance and offer advice throughout the entire process.Contact ustoday at www.thorntonesquirelawgroup.com for a free consultation.