How Establishing Child Custody Can Benefit Your Child's Well-Being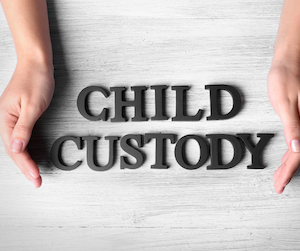 When parents are no longer in a relationship, it is essential for them to establish child custody. A family lawyer will help both parties work out a fair and satisfactory agreement that meets the needs of their child or children. Not only does this ensure that the child's needs are met, but it also serves as a way to protect both parents' rights.
Why You Need to Establish Custody
Establishing custody of a child is important when couples are splitting up. When both parents agree on custody arrangements that take into consideration the best interest of their child, it can make a big difference in providing them with the stability and comfort they need during their transitions. A joint managing conservatorship gives both parents access to make decisions about a child's medical, educational, and religious upbringing. This means both parties are required to live within close proximity of each other, attend mediation sessions (if necessary), and communicate constantly about the day-to-day happenings of the child or children in question.
Texas has several different types of custody that can be established through a court system. Joint managing conservatorships give two parents shared responsibility and legal rights over their child's well-being and future prospects. Sole managing conservatorships transfer the sole legal right of decision-making authority to one parent while still maintaining parental obligations between both parties for visitation, education, and financial support known as "Child Support." Possessory conservatorships grant individual parental rights between two non-marital partners who don't have any biological ties but still desire some visitation time or shared parental responsibility with said child or children.
What Factors Determine Who Gets Custody
When the parents of a child cannot agree on an arrangement for child custody, or what is technically called conservatorship, then a family court judge will make the final determination. This decision usually takes into account what each parent wants along with any other factors that could potentially affect it such as if the child expresses their own wishes due to their age. The process is simplified and less stressful if the parents can come to their own arrangements outside of court, potentially through mediation.
The court takes numerous factors into account when deciding who gets custody of a child. The relationship each parent has with the child, such as the support they provide and showing overall commitment to them, would all play a significant role. Other details like whether or not one parent works full-time or if either of them has discussed unhealthy behaviors such as drug use are considered too along with where each lives in comparison to one another and their general physical, mental, and emotional health. Together these aspects inform the final ruling on who will get custody of the child in question.
How to Modify a Child Custody or Child Support Agreement
If you're unhappy with your current child custody agreement or child support arrangement, there are a few options available to you to make a change. It may be as simple as both parties consenting to the changes desired, in which case the court is likely to approve it. If both parents cannot come to an agreement, however, then modifications must be made through the courts.
In situations where you would like more custodial time, or at least an equal amount of time with your child compared to the other parent, you will need evidence that demonstrates your home is safe and that any changes will be in the best interest of the child. This could include stability in employment or living conditions and financial capability to manage time care and provide for basic needs if one party is requesting sole custody of the children. Modifying child support payments due to changes in circumstances such as job loss or reduction in income may also require further evidence depending on local laws. However, it's important not to forget that these payments continue until otherwise directed by court order in either case. It's usually best practice to contact a family lawyer who can help with the process of submitting the necessary paperwork and finding appropriate legal pathways for achieving an agreeable resolution.
Contact an Experienced Family Law Attorney in Texas
An experienced family law attorney in Harris County, Galveston County, Fort Bend County, Montgomery County, Brazoria County, Houston, Sugar Land, Missouri City, and Stafford, Texas at Thornton Esquire Law Group, PLLC, can help you explain and navigate the entire case process. Contact us today at www.thorntonesquirelawgroup.com for a free consultation.