How Important is Adoption Planning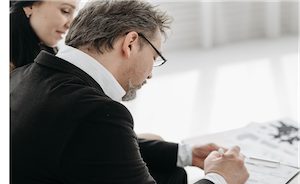 In the event that you have been unexpectedly pregnant, you may be experiencing more stress than you have ever experienced before. It's difficult to think clearly when you are under such intense pressure, regardless of whether you are considering adoption, abortion, or parenting. Many things to consider, and if you have determined adoption is the best choice for you, you will need to conduct your research and begin the process of putting together an adoption plan.
If adoption is your decision, the following factors will help you begin your adoption plan:
Conduct Research
You have several options for putting your child for adoption. Research is the starting point for everything. You will quickly discover that while some people genuinely want to assist birth mothers and adoptees.
Take considerable time searching for adoption attorneys like in Thornton Esquire Law Group and other agencies. As you read reviews, start by writing down notes. Then, maintain a shortlist of attorneys, agencies, and families in which you are interested.
Decide What Kind of Family You Want
Do you prefer a married couple, a family with children, or maybe a previously adopted family? Are you looking for a local family so you can see your child more frequently, or are you more focused on finding a family you truly adore, regardless of their location?
Whatever you desire, create a list of your requirements in order of importance. Recognize that you will compromise on some items, but place a mark beside the ones you consider absolute must-haves.
You Have to Prepare Yourself
Prepare a list of questions to ask possible families before you speak with them on the telephone or meet with them in person. Of course, everyone isn't going to be exactly ideal in every way, but when you meet with families, your inner self may tell you have discovered the family in which your child will thrive.
Remember that your child will inherit some of your qualities, so it is very essential to find a family that you feel comfortable in. This is a family you will forever be linked to, so take your time choosing the very best family you can find for your child. This family is a gift you will give to your child. Take time picking this gift.
Learn and Grow Together
If you have the opportunity to spend quality time with your child's future family before the adoption of your child, take advantage of the opportunity. You need to get to know the adoptive parents and begin setting the basis for a relationship that will last for many years. Discuss how you want to communicate with one another when the child is born, how you intend to resolve problems as a couple, and how you envision your stay in the hospital.
To Conclude
Adopting your child after your child's birth provides you with complete control over all of the crucial decisions that put you in command of the adoption process from the beginning. Making an adoption plan could be an empowering move, but it also can be a stressful and exhausting experience. However, you will never have to be concerned about putting together an adoption plan on your own. An adoption attorney and agency will be by your side throughout the entire process.