How Long Does a Personal Injury Case Take in Texas?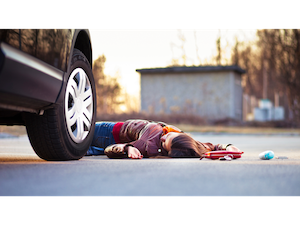 The length of time it takes to sue someone for negligence depends upon several factors, including the extent of the damage caused by the accident, whether there are multiple defendants involved, and the type of claim being pursued (i.e., property damage vs. personal injury). However, even though some cases drag out longer than others, most claims settle within six months.
If you're injured in a car accident, contact our office immediately to schedule a free consultation. We'll evaluate your case and help you understand your legal options. A personal injury lawyer in Harris County, Galveston County, Fort Bend County, Montgomery County, Brazoria County, Houston, Sugar Land, Missouri City, and Stafford, Texas at Thornton Esquire Law Group, PLLC, will fight for your rights and help you maximize the compensation you deserve. Contact us today at www.thorntonesquirelawgroup.com for a free consultation.
The average personal injury case takes about 18 months to complete. However, there are many factors that can affect how long it takes to settle your case. For example:
How much money is involved?
Who is responsible for paying the damages?
Are there additional parties involved in the accident?
Is there a potential for liability against a third party?
Do you require expert witness testimony?
Does the defendant offered to pay the entire cost of litigation?
Retaining an Experienced Texas Injury Attorney
Your attorney is one of the most important people in your life. He or she will help guide you through what could be a very difficult process. But how do you know if you're choosing the right lawyer for you? Here are some questions to ask yourself about your potential lawyers:
How many times has the lawyer successfully won a case similar to yours?
What percentage of his or her clients does he or she represent?
Is there anyone else I can talk to about my case?
Does the lawyer seem interested in helping me?
Will the lawyer return my calls promptly?
How much experience does the lawyer have working with insurance companies?
What You Should Not Do After a Traffic Accident
After a traffic accident, an insurer usually contacts you within the first few days. They want to settle your claim quickly, so they don't have to pay out benefits while you are still receiving medical care. This is why it is important to speak with an attorney immediately. An insurance adjuster will likely contact you about your claim, and you should never talk to him or her without an attorney present. You should not provide him or her with a written or taped statement, nor should you sign any documents. In fact, it is best to avoid making any statements at all. Your attorney can negotiate on your behalf and protect your interests.
You should also make sure that you are treated properly by your doctor and hospital. If you are being treated by a specialist, such as an orthopedic surgeon, make sure he or she sees you promptly. Don't let anyone tell you that your injuries aren't serious enough to warrant surgery. Make sure that you see a specialist before undergoing major surgery. Your surgeon can help determine whether you require additional treatment, including physical therapy, medication, or even reconstructive surgery.
If you are involved in a car accident, you should immediately call 911 and seek emergency medical attention. Do not attempt to take yourself to the hospital unless you know how to perform CPR. Remember, if you wait too long, you risk losing the ability to collect damages for your injuries.
Negotiations Subsequent to Maximum Medical Improvement
The length of time it takes to negotiate a settlement depends on how serious the injuries are. In general, the longer it takes to reach maximum medical improvement (MMI), the longer the negotiation process usually lasts. This is because insurance companies want to know the extent of the victim's injuries. They're trying to figure out whether they'll need to pay for future treatment, such as physical therapy, or if the claims adjuster can settle the claim without paying for anything additional.
In addition, the nature of the injury determines whether the victim needs surgery. A broken bone requires immediate attention, while a sprained ankle may heal over time. An injured knee could require surgery, while a minor cut or bruise may heal on its own.
If the injury is severe enough, the victim may go to the hospital immediately. But even for less severe injuries, the patient may still receive some type of care, like physical therapy.
Once doctors determine that the injury doesn't need immediate treatment, the next step is determining whether the person is medically stable. This is done by monitoring vital signs, including blood pressure, pulse, breathing rate, and temperature. Doctors also check for swelling and bleeding around the injury site.
After assessing the patient's health, doctors make recommendations about whether he or she needs further testing, medication, or follow-up appointments. Once doctors determine that the patient is ready to return home, they send him or her to a rehabilitation facility.
Doctors continue to monitor the patient's progress throughout his or her recovery period. They provide regular assessments of the injury and decide whether the person needs further care, such as physical therapy.
When doctors believe the patient is ready to resume normal activities, they release him or her from the rehab center. At this point, the patient must begin making arrangements to see a doctor regularly. He or she will likely schedule visits every week or every month depending on the severity of the injury.