How to File an Agreed Divorce With Minor Children in Texas: A Guide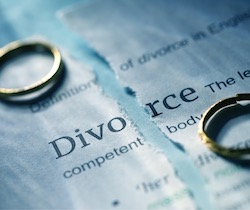 Filing for divorce can be a challenging process, especially when there are minor children involved. In the state of Texas, an agreed divorce with minor children requires specific steps to ensure the best outcome for all parties involved.
First, it is essential to understand what an agreed divorce means. It occurs when both spouses mutually agree on all aspects of their divorce, including child custody, visitation, child support, and property division, among other factors. This type of divorce is often less expensive and less time-consuming compared to a contested divorce.
The initial step in filing an agreed divorce in Texas with minor children is to meet all requirements. You and your spouse must have lived in the state for at least six months, Texas must be considered your primary residence, and you must have been living separately for a minimum of 60 days. Additionally, you must have a written agreement for child custody and support.
Once you have met all requirements, you can begin the process of filing for divorce. This can be done online or in person at the courthouse, with a fee of around $300. You must submit all necessary documents, including the original petition, marital settlement agreement, and decree of divorce.
The next step is to attend a court hearing to finalize the divorce. The hearing will involve a judge reviewing your agreement and questioning both parties to ensure that all decisions are satisfactory and fair to the child or children involved.
It is crucial to work closely with a Texas divorce lawyer to ensure that all legal documents and requirements are met, and your interests and rights are protected. An experienced family lawyer can help explain the legal process, provide guidance on child custody and support, and help ensure a peaceful and efficient divorce for all involved.
In conclusion, an agreed divorce with minor children in Texas requires careful planning and attention to detail. With the help of a skilled divorce lawyer, you can ensure your divorce process goes smoothly and protect your children's best interests.
What are the most common reasons for divorce in Texas?
Divorce is never an easy process to go through, and many married couples in Texas wonder what reasons can be used to legally dissolve their marriage. In Texas, just like in other states, a divorce must be based on a specific reason, known as grounds for divorce.
The state of Texas recognizes both fault and no-fault grounds for divorce. This means that couples can either divorce without placing blame on either party or pursue a fault-based divorce, in which one spouse holds the other responsible for the breakdown of the marriage.
Despite the availability of multiple grounds for divorce in Texas, the most common reason cited is insupportability. This is just a fancy legal term for "irreconcilable differences." Essentially, it means that both parties agree that their marriage has become unworkable due to conflicts and disagreements that cannot be resolved.
Insupportability-based divorces are no-fault divorces, which means that neither party is held responsible for the breakdown of the marriage. This can be beneficial, as it may help both parties to avoid adding unnecessary tension and stress to an already difficult situation.
Other common grounds for divorce in Texas include adultery, abandonment, cruelty, and living apart. Adultery occurs when one spouse is unfaithful during the marriage. Abandonment occurs when one spouse leaves the other for an extended period without any intention of returning. Cruelty refers to any physical or emotional abuse that has occurred within the marriage. Lastly, living apart occurs when a couple lives separately for a period of time, with no intention of reconciling.
It is worth noting that some grounds for divorce may have an impact on the outcome of the divorce, such as property division or child custody. This is why it is essential to work with a qualified and experienced Texas divorce attorney who can guide you through the process and ensure that your interests and rights are protected.
In conclusion, while there are several grounds for divorce available for couples in Texas, insupportability remains the most common reason cited. It is crucial to speak with a divorce lawyer to determine the best course of action for your individual situation.
Talk to a Lawyer
An experienced divorce attorney in Harris County, Galveston County, Fort Bend County, Montgomery County, Brazoria County, Houston, Sugar Land, Missouri City, and Stafford, Texas at Thornton Esquire Law Group, PLLC, can provide guidance and offer advice throughout the entire process. Contact us today at www.thorntonesquirelawgroup.com for a free consultation.