How to File for Divorce In Texas: A Step-By-Step Guide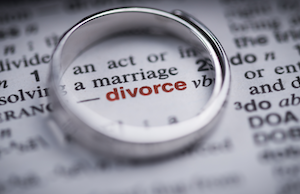 For those wishing to divorce in Texas, it can be a complicated process. To start off, you'll need to have valid grounds for your divorce. These grounds can include either supportability (irretrievable breakdown) or adultery. Additionally, at least one spouse must have lived in the state for six months before filing for divorce. Once these requirements have been met, you will next need to file all relevant documents with the court. This includes a petition indicating your intent and requesting any desired relief from the court, such as child support and division of assets. During this process, fees might be involved and may range from $275 to $325 per party depending on the county they reside in.
After filing your documents, the other spouse typically has twenty days to respond; after that point, you may enter into negotiation over any stipulations associated with your divorces such as alimony payments or custody arrangements. Lastly, once all terms have been agreed upon by both parties, or if there is no response within 30 days of being served papers, a judge will sign off on the final decree terminating your marriage officially.
Residency Requirements for Divorce
When it comes to getting married, legally speaking, the rules of most states are fairly relaxed. This means that as long as you follow the marriage license rules for your particular state and sign the necessary paperwork, you can get married no matter which state you live in. However, when it comes to ending a marriage, things aren't as lenient.
In the state of Texas, residency requirements must be met before a couple can file for divorce. At least one spouse must demonstrate their residence in Texas by having lived there for six months prior to filing and having been a resident of the county where the suit is filed for ninety days before filing. These residency requirements are put in place by the court systems to ensure that all divorces meet certain legal criteria so both parties involved receive fair and adequate coverage under divorce law.
What Is the Basis for Seeking a Divorce?
Divorce is a complicated situation, so knowing the grounds for divorce in Texas is important. In Texas, both no-fault and fault-based divorces are permitted. No-fault divorces do not need either spouse to prove that the other spouse's actions led to the end of the marriage. Both spouses must agree that there are "Insufficient grounds for marriage."
In comparison, a fault-based divorce requires one or both of the spouses to prove that the other spouse's actions were responsible for causing their marriage to fail. Fault grounds accepted by Texas courts include cruelty, adultery, abandonment, imprisonment, confinement to a mental hospital, and failure to agree with certain requirements related to marital life. A judge may also consider incurable mental illness as another fault ground when granting a divorce in Texas. Knowing all available grounds for divorce before filing is essential so that you can make sure you choose the right option for your individual case.
How to Obtain a Divorce?
In Texas, an uncontested divorce is one of the most common types of divorce in the state. This means that both parties have agreed to all legal matters such as child custody, property division, and alimony before filing for divorce. The filing procedure tends to be quite straightforward and cost-effective since there isn't any need to go through a long trial process or aggravate the situation with disagreement among parties.
To initiate an uncontested divorce in Texas, spouses must first draft a marital settlement agreement that details their agreements about such issues as child support payments, asset distribution, and spousal maintenance. Once these are established, they will file a petition for divorce with the court citing "incompatibility" as the grounds for divorce. Then, after the 30-day mandatory waiting period has passed and the court reviews and approves it upon submission of all relevant documents, a judge will issue a final decree formalizing their divorce.
What Are the Legal Considerations in a Texas Divorce?
Texas divorce laws allow for a range of marital splits, from uncontested to contested to no-fault. In a contested divorce, there are issues that need to be addressed and ruled on by the court to properly settle the dispute. The expectations in a Texas divorce can vary among different judges, so it's important that both parties advise their attorneys of recent legislation or case law they feel could affect the outcome of any decisions.
Once the respondent files an answer with the court initiating the process, both spouses must exchange initial disclosures including pertinent information concerning financial resources, debts, and property ownership. This exchange is mandated unless both parties agree to waive this requirement. Issues that may be addressed during a contested divorce are alimony (or spousal support), division of marital property, custody/visitation rights for minor children, and child support obligations. If one or both spouses asks for attorney's fees or other costs associated with filing for a divorce - such as appraisals - then those items will also typically be discussed and agreed upon before or during the trial proceedings.
Talk to a Lawyer
An experienced divorce attorney in Harris County, Galveston County, Fort Bend County, Montgomery County, Brazoria County, Houston, Sugar Land, Missouri City, and Stafford, Texas at Thornton Esquire Law Group, PLLC, can provide guidance and offer advice throughout the entire process. Contact us today at www.thorntonesquirelawgroup.com for a free consultation.