How to Find the Right Personal Injury Lawyer for Your Case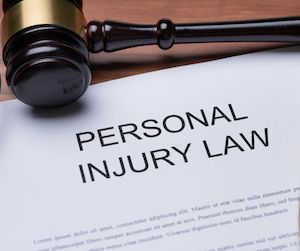 When you've been injured in an accident, it's important to choose a personal injury lawyer who can do justice to your case. Unfortunately, not all lawyers are the same, so it's essential to examine their qualities carefully before making your selection.
When searching for a personal injury lawyer, consider the following four factors.
First and foremost, be sure to research the experience of the firm and individual lawyers. Experience matters when representing you in court or negotiating with insurance companies; meaning, a good understanding of Texas law and rules is necessary– especially when proving negligence or estimating a fair settlement amount. Next, make sure they have won enough cases over time to get an idea of their success rate. It's important to find out if they have handled similar cases like yours before; checking their well-known cases is also helpful.
Thirdly, make sure you work with someone you trust and feel comfortable talking with. We recommend asking friends or family who has gone through similar experiences and get their recommendations. Lastly, ask plenty of questions regarding fees and services during consultations with potential candidates so that everyone is on the same page when it comes to expectations moving forward.
Are You in Need of Legal Assistance for a Personal Injury Case?
Dealing with a personal injury case can be immensely complex and challenging, especially against an insurance company or other big organization. Without legal representation, it can be difficult for individuals to navigate the legal landscape and go up against a team of experienced attorneys who are doing their best to deny or minimize claims. Having an experienced personal injury lawyer on your side is beneficial because they will have knowledge of local court proceedings and laws that need to be adhered to. When filing a claim, they may also have access to resources and data that are not available publicly in order to strengthen their case.
Personal injury cases that should always consider hiring a lawyer include child injury claims, premises liability cases, medical malpractice claims involving negligence, wrongful death accidents caused by somebody else's negligence, product liability cases such as defective products claims, and other types of liability claims involving harm done to another person. An attorney well-versed in these matters will ensure that you receive fair compensation that adequately covers all associated losses. Furthermore, working with an attorney may help increase the chances of success when pursuing justice for yourself or your loved ones.
Preparing for Your Initial Consultation
The first step in the process of filing a personal injury claim is to meet with an experienced lawyer for a free consultation. During the initial consultation, you will be able to discuss the details of your case and the legal strategies that could be taken. Be sure to come prepared to provide as much information as possible about your accident, including any notes from medical care you may have received, recovery processes, and how your injuries have impacted your life since the accident.
At this meeting, it can also be helpful to get a feel for the lawyer and determine if they are someone who you would trust and feel confident having represent you throughout the process. Questions such as past experiences handling these types of cases and methods of communication should all be covered during this initial meeting. By taking good notes during the consultation, you can ensure that all important aspects of the case have been addressed so that you make informed decisions with regard to any future legal action.
Factors to Consider When Selecting a Personal Injury Attorney
When looking for a personal injury lawyer to represent your case, it's important to interview them thoroughly. An initial consultation makes sure you feel comfortable and confident with their ability to handle the complex matters of your personal injury claim. During this initial meeting, it is essential for you to get a good feel for the kind of service they can provide and whether or not they are someone that you can trust. Look for four key elements when considering the services of a personal injury lawyer: experience, expertise, success rate, and reputation.
Experience counts when it comes to hiring a personal injury lawyer. Ask questions regarding the length of time they have been practicing law in this area and any other relevant experiences they may have had with similar claims. Ideally, you want someone familiar with the field that has both success in negotiating with insurance companies as well as presenting cases in court, if necessary. It's also helpful to know what kind of resources they have at their disposal including any experts they may call on if needed or access to specialized equipment such as accident reconstruction models or highway engineers.
Hire an Experienced Personal Injury Lawyer in Texas
An experienced personal injury lawyer in Harris County, Galveston County, Fort Bend County, Montgomery County, Brazoria County, Houston, Sugar Land, Missouri City, and Stafford, Texas at Thornton Esquire Law Group, PLLC will take over the case from the very beginning and make sure that you receive fair compensation for your injuries. A personal injury lawyer will help you recover medical expenses, lost wages, pain and suffering, and other losses due to the accident.Contact us today at www.thorntonesquirelawgroup.com for a free consultation.