How to Maximize Your Compensation After an Injury: A Comprehensive Guide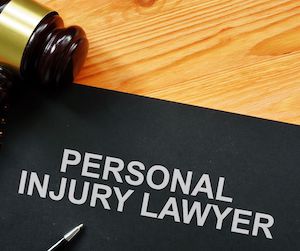 When you are injured in an accident and decide to pursue a personal injury claim, it is natural to want the maximum amount of compensation possible. At this time it is important to remember that what you do or don't do can have a significant impact on how much compensation you receive. Taking the right steps can increase your chances of receiving just compensation for your losses and cover all associated expenses of your injury.
Making sure that you get the most out of your claim starts with understanding what areas are within your control and how to leverage them. Doing some research into key tactics, like gathering evidence and speaking with witnesses, as well as utilizing resources such as attorneys and non-lawyer professionals can help ensure that you receive proper representation throughout the process. Additionally, by familiarizing yourself with common personal injury settlement tactics such as negotiating a settlement outcome or litigating your case in court, you can ensure that you are armed with the knowledge necessary for maximizing your settlement award.
Share Evidence on Your Site
When it comes to personal injury cases, preserving evidence can be one of the most important factors in determining the outcome. Building a case relies on demonstrating the other party's negligence or wrongdoing, and doing so requires strong evidence that proves it. Individuals should document all aspects of the incident, including photographs, medical records, witness statements, and any other pieces of pertinent information. This evidence gives you the ammunition necessary to hold parties responsible and seek maximum damages.
In addition to gathering evidence and constructing a full timeline of events leading up to the accident itself, individuals should hire an experienced attorney who is trained in legal procedures related to personal injury cases. An experienced attorney will know how to strategize effectively, utilize available resources such as expert witnesses for testimony during the trial if necessary and protect your rights during settlement negotiations. Ensuring your rights are properly represented can take much of the stress out of pursuing an injury claim from start to finish and help you achieve a successful result.
Get Medical Treatment
As a victim of a personal injury, you may be uncertain about how to deal with the stresses of medical treatment and negotiations for your damages. Getting prompt medical attention is critical to winning your case. Visiting doctors and other healthcare professionals will help determine the extent of your injuries and the strength of your case. Following their diagnosis and taking the recommended course of action can improve the chances that all parties reach an agreeable settlement.
It's important not to ignore any symptoms or concerns even if you aren't sure about their severity. By getting professional medical care, you can gain an accurate view of the impact of your situation which allows you to pursue fair compensation with confidence. Ignoring recommended courses of action could lead to speculation that you are harboring malingering behavior or simply disregarding advice provided by credible physicians. Keeping up with doctor visits and following prescribed treatments can hold up well in court or mediation where decisions are made on what is fair reparation for losses sustained due to personal injury.
Value Your Claim Fully
When you have been injured as a result of someone else's negligence, it is important to understand your claim value and the different types of damages that you may be able to claim for.
In general, individuals are aware of the more obvious losses associated with personal injuries such as medical costs, any wages lost due to time off work, and in some cases ongoing disabilitating conditions or restrictions. However, many people don't realize that beyond these immediate financial losses, there are other forms of compensation they can pursue with their injury claim. This includes the loss of regular use of body functions or psychological effects such as fear and anger. You will also be able to reimbursement for out-of-pocket expenses that were necessary because of the incident resulting in your injury.
It is recommended that you seek legal counsel in order to properly evaluate all categories of damages related to your case so that you can receive full compensation for any losses incurred due to another's negligence. An experienced lawyer understands all applicable laws and will work with you individually in order to get a better understanding of how each loss has impacted both your life and finances so that a fair settlement can be negotiated.
Build Your Case
When building your case, it is essential to work methodically and prepare thoroughly. Your lawyer may need to serve a range of discovery demands to the other side, who could provide various documents and evidence as a result. It is important for you to be seen by multiple medical professionals in order to gain any compensation; these visits are necessary for proving the impact that this situation has had on your life. Furthermore, experts from related fields may need to contribute their valuable experiences which can be used as evidence in court.
Having a strong case prepared for trial can increase the likelihood of the responsible party offering fair settlements. If they get the impression that you are not doing your due diligence and taking steps to build your case, they will likely attempt (and succeed) in offering far less than anyone should accept. On the other hand, when they know that you are competent enough and capable of winning if taken to court, then they will be more accommodating towards negotiating an adequate settlement amount with you.
Get Help From an Experienced Personal Injury Lawyer in Texas
An experienced personal injury lawyer in Harris County, Galveston County, Fort Bend County, Montgomery County, Brazoria County, Houston, Sugar Land, Missouri City, and Stafford, Texas at Thornton Esquire Law Group, PLLC will take over the case from the very beginning and make sure that you receive fair compensation for your injuries. A personal injury lawyer will help you recover medical expenses, lost wages, pain and suffering, and other losses due to the accident.Contact us today at www.thorntonesquirelawgroup.com for a free consultation.