How to Prepare for Your Contested Divorce Case in Texas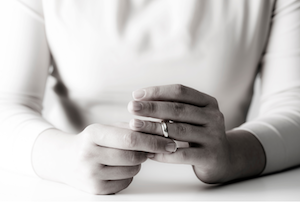 Contested divorces can be a difficult and emotionally draining process. When spouses cannot agree on the terms of their divorce, they must go through a contested divorce in order to legally end their marriage. In Texas, this process involves several steps that both parties must take in order to reach an agreement. First, each spouse must file a petition for divorce with the court. Then, the court will set a hearing date and issue temporary orders regarding child custody and support, spousal support, and division of property. After that, both parties will have to attend mediation or other settlement negotiations in order to come to an agreement on all issues related to the divorce.
What Is a Contested Divorce?
A contested divorce is where the two partners are unable to agree on certain matters, such as child custody, asset division, and spousal support. One partner must file an Opening Petition for Divorce with their local court to initiate the procedure. If both parties decide to sign off on the necessary documents and reach an agreement on all issues, then they can obtain a divorce by mutual consent. But if one spouse eschews signing a treaty or is not disposed to concede on particular issues, then it becomes a challenged divorce.
In Texas, most divorces are "no-fault" divorces where neither party is at fault for the dissolution of the marriage. However, Texas still recognizes fault-based divorce grounds which can affect property division. It's common for one spouse to desire to argue and draw out the divorce in order to hurt or punish the other spouse; however, this can be expensive and time-consuming. Therefore, it's important that couples attempt to reach an agreement before taking their case before a judge in order to avoid costly litigation fees and lengthy court proceedings.
What Is the Process of a Contested Divorce?
When a pair opts to go through a disputed divorce, the process gets underway with one partner submitting for divorce and giving the other partner a duplicate of the appeal. Contingent on the state, this may be done via an officer of the peace or a courier. After filing, it is conceivable to appoint an appointment for the last hearing, whereupon the judge will hand down divorce instructions. Aside from that, any of them can submit requests for interim provisional orders to help uphold the family condition until the final court.
In cases involving children, mediation is usually required before proceeding to court in many states. Even if there are no children involved and it is just a property-only case, mediation is still often recommended before going straight into court. During this time between filing and trial, both parties should work towards negotiating agreed-upon terms with their spouse in order to avoid an expensive and lengthy court battle.
Filing and Service
Submitting for dissolution is a knotty process that necessitates the lodging of particular documents with the court. Once filed, the court will assign a conclusive audition. The regulation necessitates that you bestow your partner at least 45 days' intelligence of the test date. To confirm that your spouse has got the papers, you must enlist a process server or any other law enforcement representative to give them. Once your partner has obtained the documents, Texas law states that they possess 20 days to submit an Answer to your Appeal. Mostly, this piece of paper includes a widespread refusal of all demands in the Divorce Request, and any independent petitions against you might be declared in a counter-petition. It is essential to comprehend every facet of this course in order to ascertain that it is concluded suitably and quickly.
Temporary Orders
Temporary orders can be critical when going through the divorce process. These orders can help ensure that bills are paid fairly and regular contact periods with children are held. Additionally, if a situation of domestic violence is present, a restraining order may be put in place to prevent further abuse.
When kids are involved and mediation fails, the divorce court will arrange for an interim order hearing. Generally, these orders develop from mediation. At this hearing, both partners will offer testimony and proof in a sort of mini-trial. It is critical to be completely ready for inquiry during these proceedings and your lawyer can assist you in doing that.
Negotiation
Negotiation is an important part of the Texas family law process, especially when it comes to contested divorces. The goal of Texas family law is to encourage the peaceful resolution of conflicts and as such, even uncontested divorces will involve some level of negotiation and compromise. Mediation is a common tool used in these situations to help couples work out an agreement. During mediation, each spouse will be in a separate room with their own attorney present to help them make decisions. A neutral mediator will go between rooms to facilitate cooperation and ensure that both parties are heard and respected. This process can be difficult but it allows for more control over the outcome than if the divorce were decided by a judge in court. It also helps keep costs down by avoiding expensive litigation fees.
Trial
The trial is the final phase in the divorce process, and it is usually the most costly and least effective way of coming to a settlement. During a trial, each spouse will make their case before a family court judge. The judge will analyze all witnesses' testimony and data brought forward by both spouses before delivering their decision. This ruling is final and cannot be changed or appealed, so it is important for each spouse to make sure they have presented their case as best they can.
In many cases, however, trials are not necessary due to informal negotiations or mediation between spouses. If an agreement can be reached between them, then it can be approved by the court without having to go through a full trial. This can save time and money for both parties involved in the divorce process. It also allows them more control over how their divorce will be resolved instead of relying on a judge's decision.
Preparing for a Contested Divorce
When preparing for a contested divorce, it is important to begin gathering your financial information as soon as possible. This includes all bank statements, credit card statements, investment accounts, and any other financial documents that may be relevant. It is also important, to be honest about your assets and not try to hide anything from the court. Furthermore, you should strive to become financially independent after your divorce.
In addition to preparing your finances, it is important to understand what type of custody arrangement you are likely to have with your spouse. In most cases, parents are granted joint managing conservatorship of their children. This means that both parents will have an equal say in decisions regarding their child's upbringing and will share time with them unless there are circumstances making it not in the best interest of the child for both parents to spend time with them. It is important to prepare for this possibility and understand how it will affect your life after the divorce.
Talk to a Lawyer
An experienced divorce attorney in Harris County, Galveston County, Fort Bend County, Montgomery County, Brazoria County, Houston, Sugar Land, Missouri City, and Stafford, Texas at Thornton Esquire Law Group, PLLC, can provide guidance and offer advice throughout the entire process. Contact us today at www.thorntonesquirelawgroup.com for a free consultation.