Important Details to Know about Personal Injury Cases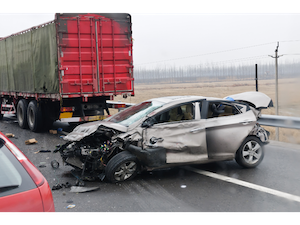 Personal injury law applies to any type of accident involving a person, including car crashes, slips and falls, dog bites, medical malpractice, product liability claims, dangerous drugs, and many others. In addition to injuries suffered during a collision, personal injury lawsuits may include compensation for pain and suffering, lost wages, medical bills, rehabilitation costs, and emotional distress.
Although car accidents and other types of motor vehicle collisions make up significant numbers of personal injury cases, it does not mean that personal injury law applies exclusively to those situations. For example, personal injury law covers instances where someone suffers harm due to the negligent actions of another individual or entity, such as a doctor who fails to diagnose a disease properly, a restaurant owner who serves food contaminated with bacteria, or a manufacturer of a defective product.
Insurance Company Settlement Offers Are not Always Fair
Insurance companies often offer low settlements because they want to protect themselves against future claims. They do this by offering less money upfront, hoping that it will discourage people from filing lawsuits. This strategy doesn't always work out well for consumers.
In fact, some insurance companies actually encourage injured parties to accept lower settlements rather than risk losing their cases altogether. In many states, insurance companies don't even have to disclose how much they offered to settle a case. And while state laws vary, most require insurers to provide basic information about the terms of a settlement offer within 30 days of receiving a demand letter.
But there are ways to fight back. If you receive a low offer, you might consider asking for additional compensation for pain and suffering. You could also ask for punitive damages, which are awarded based on the severity of the injury. Finally, you could file a lawsuit against the insurer.
Working With an Experienced Lawyer Matters.
The average cost of a car accident ranges from $5,000-$10,000 depending on where it occurs. In addition to paying for repairs, victims are often required to pay out of pocket for lost wages, vehicle rental costs, and even emergency room visits. If you suffer serious injuries in a crash, you could face additional bills like home health care, nursing homes, and assisted living facilities. These expenses can add up quickly, especially if you don't have insurance coverage.
Working with an experienced lawyer can help reduce the amount of money you spend on medical bills, assist you with filing claims, and provide guidance throughout the process. An experienced attorney knows how to navigate the legal system and ensure that you receive fair treatment.
So Does Your Lawyer's Experience.
An experienced personal injury lawyer in Harris County, Galveston County, Fort Bend County, Montgomery County, Brazoria County, Houston, Sugar Land, Missouri City, and Stafford, Texas at Thornton Esquire Law Group, PLLC will take over the case from the very beginning and make sure that you receive fair compensation for your injuries. A personal injury lawyer will help you recover medical expenses, lost wages, pain, suffering, and other losses due to the accident. Contact us today at www.thorntonesquirelawgroup.com for a free consultation.
Evidence and Time Are Crucial.
In the event that another's negligent conduct caused you harm or resulted in the death of a loved one, it's important to consider consulting with a personal injury attorney as soon as possible. The time to pursue legal actions for compensation is bound by the statute of limitations, which are typically between two and three years following the date of the injury, depending on the state.
It is also critical to collect any evidence related to the incident, including photographs, video footage, witness statements, police reports, and medical records. Your attorney can assist you in gathering this evidence and accessing any relevant law enforcement reports and medical documents.