Important Things to Photograph for Your Personal Injury Claim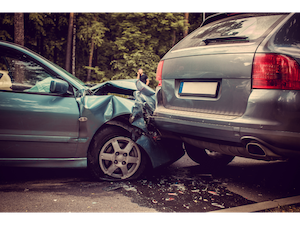 No matter how much your attorney attempts to describe to the jury exactly what everything looked like, photographs can often be far more persuasive. In fact, some people believe that photographs are even better than eyewitness testimony because they provide a visual record of the scene.
The things you should photograph will vary depending on the type of event that caused your injuries and the specific circumstances surrounding your case. However, there are certain types of images that are likely to prove helpful in almost every personal injury lawsuit.
You should only take pictures if it is safe to do so. If you are unable to do so yourself, you might ask someone else to capture a few shots on your behalf. Even though you will probably be able to find a photographer willing to help you out, you should still make sure that he or she is qualified to handle such matters.
Photographing the Scene
If you are injured in a slip and fall, a photo showing exactly where you fell could be very helpful in establishing liability. In many cases, the person responsible for maintaining the premises will try to blame the victim. To counter this, having photographs showing the scene of the incident can be important.
The same goes for a motor vehicle collision. A picture of the roadway where the crash occurred might show whether there was something obstructing the road that caused the driver to swerve into the opposite lane. Or, it might show what the weather conditions were like at the time of the accident.
Whatever the hazard was, you want a good photograph from different angles and distances, including one showing the area around the injury. You might even take a few photos yourself, just in case the police ask for them later.
Capturing Images of Your Injuries
The insurance company or at-fault party might accuse you of exaggerating your injuries. They are likely to ask for copies of the photographs of your injuries. If you have taken some great shots, make sure you keep those around too. This way, you can show them to your doctor or lawyer later on.
An experienced personal injury lawyer in Harris County, Galveston County, Fort Bend County, Montgomery County, Brazoria County, Houston, Sugar Land, Missouri City, and Stafford, Texas at Thornton Esquire Law Group, PLLC will take over the case from the very beginning and make sure that you receive fair compensation for your injuries. Contact us today at www.thorntonesquirelawgroup.com for a free consultation.
If you have been injured in an accident, you probably know how important it is to document your injuries. Take photos of your injuries at different times during the recovery process. You might even consider taking additional photos once you start seeing signs of improvement.
You might want to take follow-up photos at different stages of healing and when you had medical interventions, like surgery. These images could help you prove your case if you ever need to file a claim.
Photographing your injuries can be tricky. Try to find someone else to assist you. A professional photographer can capture better angles and lighting than you can manage alone.
Taking Pictures of Property Damage
When it comes to documenting property damage caused by a motor vehicle crash, there are several things to keep in mind. First, do not limit yourself to just looking at the visible damage. You must take pictures of the entire vehicle, including the front end, side panels, hood, roof, trunk, wheels, tires, bumpers, etc. Second, make sure that you take pictures of both sides of each vehicle. Third, don't forget about the interior of the vehicle. Fourth, remember to include the driver's seat and passenger seats. Fifth, do not forget to take pictures of the rearview mirrors and windows. Sixth, if possible, try to take photos of the license plate number and date of registration. Finally, always ask permission from the owner of the damaged property before taking photos.