Key Considerations for High-Net-Worth Divorces: Property Division and Asset Distribution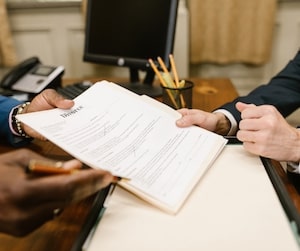 A high-net-worth divorce refers to a divorce involving couples with substantial financial assets and liabilities. These cases typically involve individuals with significant income, valuable properties, complex investments, and extensive business holdings. Due to the complex nature of these divorces, they often require the expertise of experienced divorce attorneys who specialize in handling high-net-worth cases.
The primary difference between a high-net-worth divorce and a typical divorce lies in the complexity and value of the assets involved. High-net-worth divorces necessitate a comprehensive assessment of the couple's finances, including the division of high-value assets such as real estate, business interests, investment portfolios, and retirement accounts. The division of these assets can have significant financial implications for both parties, making it crucial to ensure a fair and equitable distribution.
Another key distinction in high-net-worth divorces is the involvement of forensic accountants and financial experts. These professionals play a vital role in determining the value of assets and uncovering any hidden or misreported income or assets. They can assist in evaluating the marital estate, distinguishing between community property (assets acquired during the marriage) and separate property (assets owned prior to the marriage or acquired through inheritance or gifts). Their expertise helps in accurately valuing businesses, professional practices, stock options, and other intangible assets.
High-net-worth divorces typically involve complex financial matters, including tax implications, spousal maintenance (alimony), and potential child support payments, in addition to property division. Therefore, it is important to have a legal team with expertise in family law and experience in handling intricate financial matters. These attorneys work closely with financial planners, business valuation experts, and public accountants to ensure the best possible outcome for their clients.
High-net-worth divorce cases also tend to involve substantial personal and emotional considerations, including child custody and visitation rights. The welfare and best interests of any children involved are of utmost importance and should be handled with sensitivity and care. Experienced family law attorneys can provide the necessary guidance and expertise to navigate these sensitive matters, ensuring the rights and well-being of the children are protected.
In summary, high-net-worth divorces are characterized by their complexity and significant financial stakes. They require the involvement of specialized divorce attorneys who can effectively handle intricate property divisions, financial evaluations, and tax considerations. With their comprehensive knowledge and extensive experience, these attorneys are able to provide the expertise and strategic guidance required to achieve the best possible outcome in high-net-worth divorce cases.
Complex Asset Valuation
In the realm of high-net-worth divorces, one of the most complex and critical aspects is asset valuation. When a couple with significant assets decides to untangle their financial lives during a divorce, the accurate valuation of those assets becomes crucial for a fair and equitable division.
Complex asset valuation involves assessing the worth of various types of assets that may have unique characteristics or are difficult to quantify. These assets include real estate properties, businesses, professional practices, investment portfolios, stock options, intellectual property, and other intangible assets. Each of these assets requires careful evaluation, as their values can significantly impact the division of marital property.
To navigate this complex process, it is common for high-net-worth divorces to involve the expertise of business valuation experts, forensic accountants, and financial professionals. These professionals possess the skills and knowledge necessary to accurately determine the value of different assets and uncover any hidden or undervalued assets.
One key challenge in asset valuation is properly evaluating businesses or professional practices. These entities may have intricate financial structures, potential for future growth, and value tied to the expertise and reputation of a particular individual. Expertise in business valuation is vital to properly appraise these assets and ensure a fair distribution.
In addition to businesses, investment portfolios can present challenges in valuation. Financial experts must consider factors such as market fluctuations, potential tax implications, and the long-term performance of these investments. An accurate assessment of these portfolios ensures that each party receives a fair share of the marital estate.
Real estate properties are another significant asset in high-net-worth divorces, and their valuation can be complex. Factors such as location, market conditions, property improvements, and rental income potential must all be considered. Appraisers with experience in valuing high-value properties can provide a fair assessment of these assets.
When it comes to stock options and intellectual property, their valuation can be particularly challenging. Financial experts use sophisticated methodologies to assess these intangible assets, taking into account factors such as expiration dates, vesting schedules, market conditions, and potential future earnings.
In the realm of high-net-worth divorces, accurate and comprehensive asset valuation is crucial for ensuring a fair and equitable division of property. By enlisting the expertise of business valuation experts, forensic accountants, and financial professionals, couples can navigate the complexities of asset valuation and arrive at a resolution that reflects the true value of their assets.
Talk to a Lawyer
An experienced divorce attorney in Harris County, Galveston County, Fort Bend County, Montgomery County, Brazoria County, Houston, Sugar Land, Missouri City, and Stafford, Texas at Thornton Esquire Law Group, PLLC, can provide guidance and offer advice throughout the entire process. Contact us today for a free consultation.