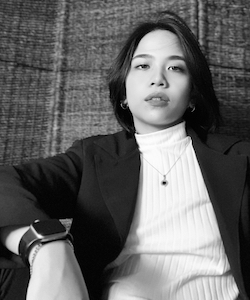 Nadine P.
Legal Assistant
Graduate in the field of Music, Arts and Design in 2018
Pursuing a Bachelor's Degree in Hospitality Management.
3 years of experience as a Customer Service Representative.
Trilingual
Skills
Preparation, organization, and drafting of Legal Documents. Previous Customer Care Representative for a major Telecommunication corporation and Healthcare Associate previously for a Health Insurance Company.
Hobbies
She enjoys baking, cooking, crocheting, language studying, traveling, and spending time with family and friends.
Goals
Personal: To grow, learn, and become knowledgeable in many aspects as well as to be a successful person.
Professional: I would like to complete my Bachelor's degree and complete my course for Legal Office Administration.
Favorite Quote
Just because you failed, doesn't mean you're a failure. And failing does not define who you are, what you can do, and what you're capable of.