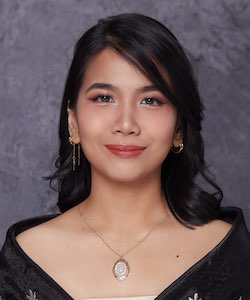 Nadine
Paralegal
Graduate in the field of Music, Arts and Design in 2018
Pursuing a Bachelor's Degree in Hospitality Management.
3 years of experience as a Customer Service Representative.
Trilingual
Skills
Handles the preparation, organization, and drafting of Legal Documents, demands, and letters. She handles Accidents Cases and has experience with Family Cases as well. Manages the emails and documents received in the Firm. She is also responsible for scheduling the calendar for depositions and mediation. Previously, she was a Customer Care Representative for a major Telecommunication corporation and Healthcare Associate previously for a Health Insurance Company.
Hobbies
She enjoys baking, cooking, crocheting, language studying, traveling, and spending time with family and friends.
Goals
Personal: To grow, learn, and become knowledgeable in many aspects as well as to be a successful person.
Professional: I would like to complete my Bachelor's degree and complete my course for Legal Office Administration.
Favorite Quote
Just because you failed, doesn't mean you're a failure. And failing does not define who you are, what you can do, and what you're capable of.