Navigating the Complexities of Military Divorce in Texas: A Comprehensive Guide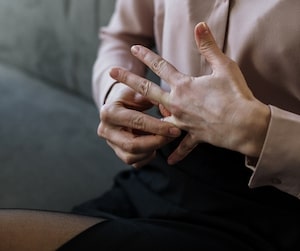 When it comes to divorce proceedings, military divorce cases often involve unique challenges and considerations. If you or your spouse is a member of the military stationed in Texas or if you both share military ties, it's crucial to understand the intricacies involved in a military divorce in Texas.
Residency Requirements:
In Texas, the spouse filing for divorce must meet certain residency requirements. However, these requirements may differ for military personnel. If you or your spouse is on active duty or stationed in Texas, you can file for divorce in the state regardless of whether you or your spouse is a Texas resident.
Community Property State:
Texas follows community property laws when it comes to dividing marital assets during divorce proceedings. This means that property acquired during the marriage is typically considered community property and subject to equal division. Retirement benefits accumulated during the marriage, including military retirement benefits, are also subject to division.
Military Retirement Benefits:
A significant factor in military divorces involves the allocation of military retirement benefits. According to the Uniformed Services Former Spouses' Protection Act (USFSPA), state courts possess the power to distribute military pensions as part of divorce settlements. In Texas, military retirement benefits are categorized as community property and may be subject to division between spouses.
Child Custody and Support:
When it comes to child custody and support, military divorces follow similar guidelines as civilian divorces. The best interests of the child are taken into consideration during custody determinations. Child support guidelines in Texas dictate that a noncustodial parent must provide financial support based on income and the number of children involved. It's important to note that military parents who fail to meet their child support obligations may face military disciplinary action.
Military Family Support:
The military acknowledges the unique challenges faced by military families going through a divorce. Military service members are required to provide medical coverage for their dependent spouses and minor children, regardless of the divorce. The duration of this coverage depends on the length of the marriage and the length of the service member's active duty service.
Legal Representation:
It is recommended to hire a divorce attorney who specializes in military divorces due to the intricate nature of these cases. These attorneys possess in-depth knowledge of the specific laws and regulations pertaining to military divorces, ensuring that your rights and interests are safeguarded throughout the divorce proceedings.
In conclusion, military divorce cases in Texas involve various factors that differentiate them from civilian divorces. From residency requirements to the division of military retirement benefits, understanding these nuances is crucial in navigating the divorce process. By working with an experienced attorney and knowing your rights, you can ensure a smoother transition and protect your interests in this challenging time.
Residency Requirements
When it comes to filing for divorce in Texas, residency requirements play a crucial role. However, these requirements can be quite different for military service members and their spouses. Understanding the unique provisions for military divorces in Texas is essential to ensure a smooth and efficient divorce process.
In a civilian divorce, Texas law mandates that one spouse must reside in the state for a minimum of six months before initiating the divorce proceedings. This requirement aims to establish a legal connection between the couple and the state, ensuring that Texas has jurisdiction over the case.
But what about military service members who may be stationed in Texas but have not lived there for six months? Fortunately, Texas recognizes the unique circumstances faced by military families and provides exceptions to the residency requirement.
If either spouse is on active duty or stationed in Texas, they can file for divorce in the state irrespective of their residency status. This means that military service members and their spouses can initiate divorce proceedings in Texas even if they have not met the traditional six-month residency requirement.
This exception recognizes the transient nature of military life and ensures that military families have access to the same legal protections and processes as civilians. It eliminates the burden of military service members having to wait to file for divorce until they fulfill the residency requirement, regardless of their deployment or stationing status.
However, it's worth noting that while military service members and their spouses can file for divorce in Texas, they still need to comply with other legal requirements and procedures outlined by the state's family law statutes. These include fulfilling the documentation and procedural obligations, such as filling out the necessary divorce papers and participating in required divorce proceedings.
Seeking the assistance of an experienced attorney who specializes in military divorce cases is highly advisable in navigating the complexities of divorce proceedings in Texas. An experienced attorney can ensure that all the legal requirements, including residency, are met, and that the rights and interests of military service members and their spouses are protected during the divorce process.
Talk to a Lawyer
An experienced divorce attorney in Harris County, Galveston County, Fort Bend County, Montgomery County, Brazoria County, Houston, Sugar Land, Missouri City, and Stafford, Texas at Thornton Esquire Law Group, PLLC, can provide guidance and offer advice throughout the entire process. Contact us today for a free consultation.