Notice of De Novo: What You Need To Know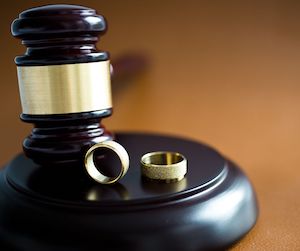 In Texas, a party who wishes to appeal a decision made by an associate judge in a family law case must file a "Notice of De Novo Appeal" within three days of the date the associate judge signed the order. A de novo appeal means that the case will be heard anew by a district court judge as if the previous hearing never happened.
The Notice of De Novo Appeal must be filed with the district court clerk and a copy must be served on all parties involved in the case. The appellant must also pay the required filing fees and post any required bond.
Once the Notice of De Novo Appeal is filed, the district court will schedule a new hearing to review the case. At the hearing, the district court judge will hear the case de novo, which means that the judge will review the case as if it is being heard for the first time.
It's important to note that the three-day deadline to file a Notice of De Novo Appeal is a strict deadline and cannot be extended except under limited circumstances. It's recommended to consult with a qualified attorney who is familiar with family law proceedings in Texas to ensure that all the requirements for filing a Notice of De Novo Appeal are met correctly and on time.
Get Help from an Experienced Lawyer in Texas
An experienced family law attorney in Harris County, Galveston County, Fort Bend County, Montgomery County, Brazoria County, Houston, Sugar Land, Missouri City, and Stafford, Texas at Thornton Esquire Law Group, PLLC, can help you explain and navigate the entire case process. Contact us today at www.thorntonesquirelawgroup.com for a free consultation.