Personal Injury Cases in Texas: Important Things To Know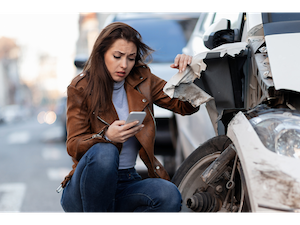 If you are involved in a serious accident, it is important to speak with an experienced attorney in Harris County, Galveston County, Fort Bend County, Montgomery County, Brazoria County, Houston, Sugar Land, Missouri City, and Stafford, Texas know about how best to protect your legal rights.
At Thornton Esquire Law Group, PLLC, we offer free consultations and work hard to help our clients recover compensation for medical bills, lost wages, pain, and suffering, and emotional distress. We understand what it takes to handle a case involving multiple parties, including insurance companies, and we strive to make sure our clients receive fair treatment during every step of the process. If you believe someone else caused your injuries, contact our Law Firm today at www.thorntonesquirelawgroup.com for a free consultation.
Personal injury cases are generally divided into three categories: intentional torts, negligent acts, and strict product liability. Intentional torts involve situations where someone intentionally does something harmful to another individual, such as assault, battery, fraud, libel, slander, false imprisonment, defamation, or invasion of privacy.
Negligence involves actions taken without due care or caution, such as driving too fast, failing to use reasonable care, or failing to properly inspect a product prior to releasing it into commerce.
Finally, strict product liability involves defective products that cause harm to people who come into contact with them. These types of cases often require expert testimony to prove what happened during the accident, the standard of care used by the defendant, whether the defendant breached his or her duty of care, and the damages sustained by the plaintiff.
Damages Available in Texas Personal Injury Cases
Personal injuries can range from minor to severe, affecting everything from physical health to emotional well-being. In many cases, victims suffer both physical and psychological harm due to vehicle accidents caused by others. These types of injuries can lead to lost income, medical bills, pain, suffering, mental anguish, scarring, disfigurement, disability, loss of consortium, and death. Victims may also be entitled to compensation for property damage and/or other costs associated with the incident.
The amount of damages awarded depends upon a number of factors, such as:
The severity of the injuries suffered
Whether the person responsible had been drinking alcohol prior to the accident
Fault of the parties involved
How long ago the accident occurred
Other relevant circumstances
Damage Caps in Texas Personal Injury Cases
In many states, including Texas, there are limits placed on how much money someone can recover in civil lawsuits. These caps typically apply to both economic and non-economic damage awards. Non-economic damages include pain and suffering, loss of enjoyment of life, mental anguish, emotional distress, etc.
The Texas Legislature passed a law in 2003 limiting non-economic damages for tort claims to $250,000 for each person injured and $500,000 total. This cap applies to all negligence claims, except those involving medical malpractice. In these cases, there are no caps on non-economic damages.
However, there is another limitation on non-economic damages in medical malpractice cases. If a plaintiff dies within three years of filing suit, the surviving spouse and children cannot collect non-economic damages beyond the statutory maximum of $250,000.
Process of Filing a Personal Injury Lawsuit in Texas
A personal injury lawsuit in Texas typically begins at the time of the accident. However, there are exceptions. For example, if the plaintiff is under 18 years old, the statute of limitations does not begin ticking until the age of majority. In addition, the statute of limitations is suspended during minority.
If you do not know whether the statute of limitations has expired, it is important to contact a personal injury attorney immediately. If you wait too long, the statute of limitations may expire before you hire a lawyer.
The statute of limitations for filing a personal injury lawsuit is two years in Texas. You must bring a suit within that period of time. There are certain exceptions to this rule, such as if you are under 18 years old and the defendant knew about the child abuse.
In most cases, a personal injury lawsuit in Texas consists of three stages: discovery, trial, and appeal. Discovery occurs prior to the start of the trial. At this stage, the attorneys for both sides exchange documents and information regarding the case.
During the trial, the jury hears testimony from expert witnesses and other witnesses. The judge instructs the jurors on the law and the evidence presented. After the verdict is announced, the appeals process begins.
Contact an Experienced Personal Injury Lawyer
Personal injuries are serious matters. They affect people physically, emotionally, financially, and mentally. When someone else causes harm to you, it is critical that you take action to protect yourself.
If you believe you have been harmed because of the negligence of another person or entity, it is important to seek out a qualified attorney who specializes in representing clients in personal injury cases. An experienced personal injury lawyer can explain the specifics of your case and determine whether you have grounds for compensation.