Protecting Fathers' Rights In Texas: What To Know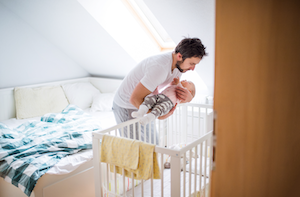 Fathers in Houston, TX have the same rights as mothers when it comes to custody battles. However, it is important for fathers to understand their rights and how they can protect them. The Skillern Law Firm is an experienced divorce lawyer that can help fathers navigate the legal system and ensure their rights are protected.
There are things that fathers should know about their rights in Texas. First, both parents have equal rights to custody of a child unless a court finds otherwise. Second, if a father has been paying child support, he has the right to ask for visitation or custody of his child. Third, if a father was not married to the mother at the time of birth, he must establish paternity before seeking any parental rights or responsibilities. Fourth, fathers may be able to modify existing orders regarding custody and visitation if there has been a significant change in circumstances since the original order was issued. Fifth, courts will consider each parent's ability to provide for the physical and emotional needs of the child when making decisions about custody and visitation arrangements. Sixth, courts will also consider any history of domestic violence or abuse when making decisions about custody and visitation arrangements. Seventh, fathers have the right to seek legal representation from an experienced family lawyer.
Understand the Rights You Have as a Father in Texas
In Texas, fathers now have the same rights as mothers in child custody decisions. This is a big departure from previous decades, like the 80s and 90s, when moms were usually assumed to be the better parent for custody in divorces. Fathers used to largely be seen as secondary caregivers for their children, but that is no longer true. The law now recognizes that fathers should be considered equal partners in the child-rearing process and that they deserve equal consideration for custody in the eyes of the law.
Even if a father is not awarded primary custody, there is still an expectation that he receives equal parenting time with his children. This change reflects the modern notion that fathers spend just as much time caring for their children as mothers do and should not be relegated to simply visiting them on weekends or holidays. In fact, in most cases, post-divorce involvement of fathers with their children is no longer referred to as "visitation" but instead as "parenting time" – further emphasizing that both parents are equally important in raising their children.
Family Law Is Directed Towards Ensuring the Best Interests of Children Come First.
The best interests of the children are the primary consideration when it comes to child custody decisions in Texas. This practice was put in place to eliminate gender bias that previously favored mothers and instead consider all circumstances on a case-by-case basis. If resources are available, both parents may be held financially liable for their children and will have equal opportunities to partake in parenting responsibilities. The court will also take into account other factors such as the emotional bond between parent and child, the ability of each parent to provide a stable home environment, and any special needs of the child.
In addition to financial considerations, Texas courts also look at how well each parent can meet the physical and emotional needs of the child. Factors such as which parent is more likely to foster a positive relationship with extended family members or provide an appropriate level of discipline are taken into account. The court also considers which parent is more likely to encourage frequent contact between both parents and allow for meaningful involvement from both parties in making decisions about the child's upbringing. Ultimately, these considerations are made with one goal in mind: ensuring that whatever decision is made is ultimately in the best interests of the child.
Joint Custody Is Considered First
Joint custody is the preferred arrangement for parents in Texas and many other states. This arrangement allows both parents to share equal responsibility for their children, with each parent having an equal amount of parenting time on a weekly basis and alternating holidays each year. This is seen as the best option for children, as it allows them to maintain strong relationships with both parents.
In cases where joint custody is not possible, the court will determine who will be the primary custodian of the children. In the past, this was usually granted to the mother, but today fathers are just as likely to be given primary custody of their children. Even if one parent has primary custody, however, the non-custodial parent still has visitation rights that are determined by the court.
Divorce Cases Typically Involve a Standard Possession Order
Standard possession orders, or SPOs, are common court orders issued in Texas that dictate the visitation schedule for the non-custodial parent. The standard visitation agreement stipulates that the non-custodial parent will be granted visits on the first, third, and fifth weekends every month, along with 30 days of summertime visitation plus alternate holidays.
It is important for the non-custodial parent to be aware of their visitation privileges as provided by an SPO and make sure the custodial parent complies with them. If there is any dispute over these rights, it is best to seek legal advice so that both parties can come to an agreement that works for everyone involved. It is also important for both parents to be aware of any changes in their circumstances which may necessitate a change in their visitation schedule or other arrangements regarding custody of their children.
Contact an Experienced Family Law Attorney in Texas
An experienced family law attorney in Harris County, Galveston County, Fort Bend County, Montgomery County, Brazoria County, Houston, Sugar Land, Missouri City, and Stafford, Texas at Thornton Esquire Law Group, PLLC, can help you explain and navigate the entire case process. Contact us today at www.thorntonesquirelawgroup.com for a free consultation.