Protecting Your Legal Rights as a Military Spouse in a Texas Divorce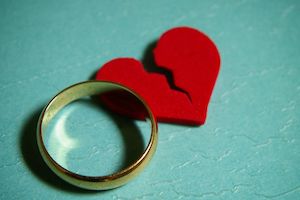 The first priority of any military spouse in Texas going through a divorce should be to understand the rights and benefits that are afforded to them by virtue of their relationship. In filing for a divorce, knowing your rights and the potentially available benefits is crucial: it will form the basis for financial security, legal protection, and any future relationship considerations with your ex-spouse. For example, if you are receiving Survivor Benefits from your spouse's military service, you may have concerns regarding access to those funds or when they will stop coming in after the divorce. Military spouses also have specific rights for child custody and visitation under Texas state laws – ensuring that you receive these entitlements is vital for securing future relationships with the children of the marriage.
These military-specific rights and protections can provide much-needed support during a difficult period encompassing separation and filing for a divorce. It is therefore important that you seek guidance from an experienced attorney who understands both Texas civil family law as well as federal military regulations. Spouses may be eligible to receive reimbursement on court costs involving issues such as property division; alternatively, they may qualify for counseling services aimed at helping them make informed decisions throughout this process.
Military Families Experience Divorces That Have Unique Circumstances
The unique lifestyle of a military family can make the divorce process quite different from that experienced by the general population. A service member who is stationed in Texas must have lived in-state for 6 months prior to filing for a divorce, as well as having already resided in the county of filing at least 90 days beforehand. This means that if service member finds themselves posted out of state, they will be unable to file until they are either able to return home or establish residency elsewhere. This can mean that a military spouse may need to wait even longer before they are able to begin the proceedings of their split than those in other situations.
In addition, this constantly changing environment can add further complications depending on where the other partner is filing. If disputes arise concerning child support and custody matters both parties could find themselves making frequent journeys between their places of residence if separation is on different sides of state boundaries or even halfway across the US. Having an understanding and supportive legal team could help to ease this potential struggle, ensuring any important paperwork is organized quickly and accurately in order for proceedings to move forward in an efficient manner.
The Legal Procedure for Dividing Property During a Divorce Involving Military Personnel in Texas
When something is labeled as community property, it is defined as all assets and income acquired by either spouse during the marriage. This means that all accounts, such as bank accounts or titles to a piece of property (such as a house or vehicle) obtained before or during the marriage will be divided into halves between both parties upon divorce.
Under Texas state law, in order for a particular asset to be considered separate property, one of the spouses must present evidence of ownership prior to marriage; this could mean documentation such as bank statements or title deeds. Keep in mind that names associated with certain assets do not always have an effect on the ultimate classification – regardless of whose name appears on an account or title deed, they are still subject to being divided equally with your spouse if no proof of pre-marriage ownership can be provided.
What Is the Process for Dividing Military Retirement Benefits in a Divorce?
In a divorce, military retirement benefits are handled in accordance with the laws of the state that you divorcing. Each state may have its own regulations regarding how the benefits should be split between spouses. Even if the spouse is not yet of retirement age and has not started drawing on his or her retirement, it is still possible for them to receive a portion of this benefit. There is no requirement that spouses must be married for a certain amount of years before they qualify for a portion of these benefits, so couples who were only married for brief periods can still receive some compensation in the event of a divorce.
The only exception to this is if your spouse intends to draw from his / her military retirement benefits while they are still alive. In this case, then it's required that the couple must have been legally married for 10 years or more before any direct payments can be made on your behalf. This legal requirement ensures that those who are filing for divorce after having been married only briefly will not be taking advantage of their spouse's retirement benefits unfairly.
Divorces Involving Military Personnel Often Include Arrangements for Child Support
In a divorce when one or both parents are in the military, child support payments can often be considered unusual compared to civilian divorces, due to the inconsistent and changing monthly income. Still, state law still applies when it comes to determining the amount of child support due. In Texas, there is a formula based on the net monthly income that goes into effect which is directly affected by the number of dependent children involved. Generally speaking, twenty percent of a non-custodial parent's income will be allocated to supporting one child while fifty percent will apply to five or more children.
Additionally, if the custodial parent has additional minor children from another relationship (under 18 years of age), he or she will receive credit toward necessary expenses for those children; 2.5% for each additional minor child living with them. This gives them some degree of financial relief should they end up having more mouths than they had anticipated when taking part in military divorce proceedings. Via setting guidelines that apply to civilians and military spouses alike, the Texas Family code manages to account for peculiarities resulting from life arising while serving in the military forces.
Military Divorces Demand an Experienced Attorney-Advocate
Getting divorced is an incredibly stressful and emotional time for both parties involved, compounded if one of the spouses is a member of the military. Therefore, it's important to have a knowledgeable and experienced attorney-advocate on your side, who can guide you through the unique aspects of a military divorce as seamlessly and stress-free as possible.
An experienced divorce lawyer in Harris County, Galveston County, Fort Bend County, Montgomery County, Brazoria County, Houston, Sugar Land, Missouri City, and Stafford, Texas at Thornton Esquire Law Group, PLLC, can help you with your divorce case. Contact us today at www.thorntonesquirelawgroup.com for a free consultation.