Protecting Your Rights: A Parent's Guide to Child Custody in Texas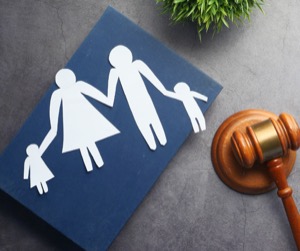 When it comes to matters of child custody, the state of Texas takes a holistic approach in prioritizing the best interests of the child. In situations where parents are unable to come to an agreement about custody arrangements, the family courts step in to make decisions that will promote the child's physical and emotional well-being.
Domestic violence is a crucial factor considered during custody determinations. Texas law recognizes the significance of protecting children from any form of harm or emotional danger. If a parent has a history of domestic violence, it can greatly impact their chances of obtaining custody or even visitation rights.
Child custody in Texas can be categorized into two main types: sole custody and joint custody. Sole custody grants one parent exclusive physical and legal custody of the child, allowing them to make all major decisions regarding the child's upbringing. Joint custody, on the other hand, involves shared responsibilities and decision-making between both parents.
Within joint custody, Texas recognizes two concepts: joint managing conservatorship and possessory conservatorship. Joint managing conservatorship involves the sharing of decision-making responsibilities, including those related to medical care, education, and religious upbringing. Possessory conservatorship refers to the parent who holds physical possession of the child for a specific period of time.
Parenting plans and custody agreements play a pivotal role in determining the terms and conditions of custody arrangements. These agreements outline details such as visitation schedules, child support payments, and decision-making responsibilities. They help maintain a stable environment for the child and provide clarity to both parents about their roles and rights.
It's important to understand that in any custody dispute, the child's best interests are the primary concern. Texas family courts consider various factors, including the child's physical and emotional needs, prior involvement and parent-child relationship, and the ability of each parent to provide a stable and loving environment.
Navigating child custody issues can be a complex process, and it is highly advisable to seek the guidance of an experienced family law attorney. With their expertise, they can help you understand your rights and obligations, guide you through the legal proceedings, and advocate for the best possible outcome for your child.
Despite common misconceptions, child custody disputes don't always have a biased outcome in favor of the mother or the father. Instead, Texas law focuses on preserving the child's best interests and ensuring both parents have a meaningful and healthy relationship with their child.
In cases where child abuse or family violence is involved, the court may restrict visitation to ensure the child's safety. However, it is crucial to involve an experienced attorney to present evidence and protect the child from any harm.
Whether you need assistance in determining custody arrangements, resolving visitation issues, or seeking a modification to an existing custody order, a skilled child custody lawyer can provide valuable guidance and representation throughout the legal process.
Remember, when it comes to child custody matters in Texas, the well-being of the child is always the top priority. By understanding the laws and seeking professional assistance, you can navigate the complexities of child custody with confidence and work towards creating a secure and nurturing environment for your child.
Contact an Experienced Family Law Attorney in Texas
An experienced family law attorney in Harris County, Galveston County, Fort Bend County, Montgomery County, Brazoria County, Houston, Sugar Land, Missouri City, and Stafford, Texas at Thornton Esquire Law Group, PLLC, can help you explain and navigate the entire case process. Contact us today at www.thorntonesquirelawgroup.com for a free consultation.