Reasons for Hiring an Adoption Attorney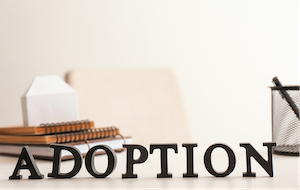 Making the decision to adopt a child or give up your own kid for adoption is a difficult and emotional process, no matter which side of the fence you happen to be on. Aside from the potentially complicated family situation that can be involved and the resulting range of emotions that are almost guaranteed to be experienced, the legal procedure itself can be extensive and difficult, depending on the sort of adoption you are pursuing. As a result, many people, both birth parents,and potential adoptive parents, find it beneficial to consult with an attorney during the adoption procedure. Here are convincing reasons why you should need an attorney when it comes to adoption.
Paperwork Assistance
There are numerous critical forms that must be completed accurately and filed on time in order for the adoption process to be completed successfully. An experienced attorney will assist you with all these documents and clarify any fields you have difficulty understanding.
Informed Decision Making
Despite the fact that adoption is a great concept, many individuals overlook the realities of the legal process. An experienced attorney at your side will assist in understanding everything that has been expected of you and that you are able to make properly informed decisions.
Legal Representation in Court
Many adoptions have repeated court appearances, which can be frightening for the majority of adoptive parents. On the other hand, you can rely on an attorney to help you feel confident and comfortable when you are presenting your case to a judge.
Get Advice With Your Home Studies
This is essentially only relevant to potential adoptive parents. When you are considering adoption, you will be subjected to a number of "home studies," which will be completed by a social worker or an adoption agency. These really are in-home interviews that are undertaken to determine whether or not your home is appropriate for a child.
Even if you are absolutely certain in your ability to "clear" such interviews with flying colors, it just never hurts to be prepared in case something goes wrong. An adoption attorney may provide you with counsel and inform you of what to expect during a pending home study, allowing you to avoid any unpleasant surprises during the interview.
Understand Your Rights
The rights of adoptive parents in connection to their adopted child as well as other parties can be complicated. Therefore, as a potential adoptive parent, it is critical that you are aware of and understand all of your legal rights and obligations in relation to the adoption process.
It is possible to obtain this information through the assistance of an attorney, who will also ensure that your rights be safeguarded during the process. The ability to understand your rights in the adoption process is critical, regardless of whether you are adopting the child or giving your child up for adoption.
To Conclude
Building your family with adoption can be a really rewarding experience—as long as you are willing to put up with the paperwork, lengthy waiting periods, as well as other hassles that come with the process. However, it is possible that hiring an experienced attorney at Thornton Esquire Law Group to assist you through the adoption process will be the best decision you ever make.