Step-by-Step Guide to Filing an Acknowledgment of Paternity (AOP)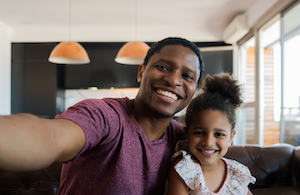 An Acknowledgment of Paternity (AOP) is a legal document that allows unmarried parents to establish legal paternity for their child. This document is an important step in ensuring that the child has access to all the rights and privileges associated with having a legally recognized father. The AOP can be completed by both biological parents, who must sign it in front of a witness or notary public. Once signed, the AOP becomes a legally binding document and establishes the father's name on the birth certificate.
The AOP also provides certain rights to the father, such as being able to make decisions about his child's education and health care, as well as having access to his child's medical records. Additionally, it gives him certain financial responsibilities, such as providing financial support for his child until he or she reaches adulthood. It is important for unmarried parents to understand that completing an AOP does not automatically grant them any parental rights or responsibilities; they must still go through the court system if they wish to obtain custody or visitation rights. However, completing an AOP is an important first step in establishing paternity and ensuring that their child has all of the legal rights and privileges associated with having a legally recognized father.
How to File an Acknowledgment of Paternity (AOP)
Filing an Acknowledgment of Paternity (AOP) is a necessary step for parents who want to legally establish paternity. To complete and file an AOP, both parents must work with an AOP-certified entity. These entities have been trained by the Office of the Attorney General to help parents voluntarily establish paternity. If you need assistance completing an AOP, or if the other parent is in the military, incarcerated, or living in a different city or state, you can submit your request online or call the AOP Hotline at 866-255-2006. You can also find an AOP-certified entity near you if needed. It's important to note that minors can sign the AOP without parental consent.
Once all required documents are completed and signed by both parties, they must be filed with the Texas Vital Statistics Unit within one year of signing. The Vital Statistics Unit will then issue a new birth certificate that includes both parents' names. This process helps ensure that children have access to their legal rights such as inheritance and medical benefits from both parents. Filing an Acknowledgement of Paternity is a simple way for unmarried couples to provide legal recognition for their child and ensure their rights are protected.
What Does "Presumed Father" Mean?
A presumed father is a man who is legally recognized as the father of a child, even if he is not the biological father. This legal recognition can be established in several ways. If the mother is currently married to the man, then he is considered to be the presumed father of any children born during that marriage. Additionally, if the mother was married to a man within 300 days prior to the birth of her child, then that man is also considered to be the presumed father. Finally, if a man has continuously lived with and represented himself as the child's father for at least two years after their birth, then he will also be considered to be the presumed father.
Presumed fathers have certain rights and responsibilities when it comes to their children. They are responsible for providing financial support for their children and may have visitation rights or custody rights depending on state laws. In some cases, they may even have parental decision-making authority over matters such as education and medical care. It is important for parents to understand their legal rights and responsibilities when it comes to establishing paternity so that they can ensure that their children are provided with all of the necessary support and protection they need.
The Mother Is Married to a Person Who Is Not the Biological Father
The concept of a mother being married to a person who is not the biological father of her child can be a difficult situation for all involved. In this case, the mother and her spouse must complete the "Denial of Paternity" section of the Acknowledgement of Paternity (AOP) form in order to establish paternity. This section requires both parties to sign an affidavit stating that they are not the biological parent of the child in question. Once this has been completed, then paternity can be established through other means such as DNA testing or other legal documents.
This situation can be especially challenging for the child involved, as it may cause confusion or feelings of abandonment if they are unaware that their biological father is not their legal parent. It is important for parents in this situation to provide support and understanding to their children so that they can process any emotions they may have about their family dynamics. Additionally, it is important for parents to ensure that their children's rights are protected by establishing paternity in accordance with state laws and regulations.
Talk to a Lawyer
An experienced family law attorney in Harris County, Galveston County, Fort Bend County, Montgomery County, Brazoria County, Houston, Sugar Land, Missouri City, and Stafford, Texas at Thornton Esquire Law Group, PLLC, can help you explain and navigate the entire case process. Contact us today at www.thorntonesquirelawgroup.com for a free consultation.