Texas Child Custody Laws: What Every Parent Needs to Know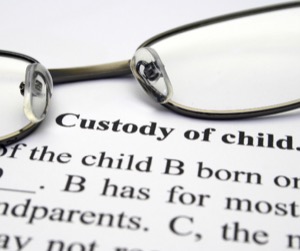 Child custody laws can be complex and emotionally charged, as they determine the rights and responsibilities of parents in caring for their children after a divorce or separation. In Texas, child custody laws focus on the best interests of the child, prioritizing their safety and well-being above all else. Understanding these laws is crucial for parents navigating the difficult process of child custody.
In Texas, there are two main types of custody: legal custody and physical custody. Legal custody involves the authority to make significant decisions regarding the child's upbringing, such as healthcare, education, and religious upbringing. Physical custody, on the other hand, determines where the child will primarily reside and the everyday care they receive.
Texas courts encourage joint custody arrangements whenever possible, as they believe that maintaining a strong relationship with both parents is generally in the child's best interest. Joint managing conservatorship (JMC) is the term used in Texas to describe joint custody arrangements in which both parents have equal decision-making rights and responsibilities.
However, in cases where one parent poses a risk to the child's well-being, such as in situations involving domestic violence, drug abuse, or sexual abuse, the court may grant sole custody to the other parent. Sole managing conservatorship (SMC) gives one parent exclusive decision-making power and physical custody of the child, while the other parent may be granted visitation rights or possessory conservatorship.
To determine custody arrangements, Texas courts consider various factors, including the child's emotional and physical needs, the ability of each parent to provide a stable environment, and the existence of any history of family violence. Courts may also take into account the child's preferences, depending on their age and maturity level.
It's important for parents to be aware that the court's decision on child custody is not set in stone, and modifications can be made if circumstances change. For example, if a parent were to relocate or demonstrate a significant change in behavior or circumstances, the court may revisit the custody arrangement.
Navigating child custody laws can be overwhelming, especially during an emotional and challenging time. Seeking the assistance of an experienced family law attorney is recommended, as they can guide parents through the legal process and advocate for the best interests of the child. These attorneys are well-versed in Texas child custody laws and can assist in developing a parenting plan or custody agreement that benefits both the child and the parents involved.
In summary, child custody laws in Texas prioritize the best interests of the child. While joint custody is typically preferred, sole custody may be granted in cases involving a risk to the child's well-being. Various factors are considered by the court when determining custody arrangements, including the child's needs, parental capabilities, and any history of family violence. Seeking guidance from a knowledgeable family law attorney can help parents navigate this challenging process and protect their child's best interests.
Contact an Experienced Family Law Attorney in Texas
An experienced family law attorney in Harris County, Galveston County, Fort Bend County, Montgomery County, Brazoria County, Houston, Sugar Land, Missouri City, and Stafford, Texas at Thornton Esquire Law Group, PLLC, can help you explain and navigate the entire case process. Contact us today at www.thorntonesquirelawgroup.com for a free consultation.