Texas Divorce Laws: A Complete Guide for Filing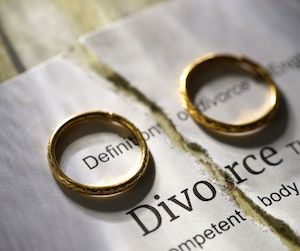 The process of filing for a divorce in Texas can be intimidating, but it doesn't need to be. Couples who are able to work together on their divorce can take advantage of special rules and assistance that are available to them. The first step is to ensure that the residency requirements are met – either spouse must have lived in Texas for at least six months prior to filing for the divorce. After meeting this requirement, there are a number of documents that must be completed and filed accurately with the court system.
If help is needed with understanding what documents must be filled out or how they should be filed, Texas offers services and assistance designed especially for those going through a difficult time during the divorce filing process. Once all files are complete, each party is served according to the rules of procedure; this means providing evidence that the opposing party has officially been served with a notice about your pending legal action. The next steps involve attending a mediation session and then working with an attorney to draft up any agreements regarding property division, child custody matters, and financial support payments.
Procedures to Follow Before Initiating a Divorce in Texas.
Before filing for divorce in Texas, it is important to ensure that you meet the state's residency requirements. This means that either you or your spouse must have been a Texas resident for at least six months preceding the lawsuit. Additionally, one of you must also have resided in the county where you plan to file for divorce. Failing to meet these criteria can delay or prevent your divorce from being accepted by the court.
Once it has been established that you meet the Texas residency requirement, you will need to acquire and complete the necessary forms. Typically, this includes filling out paperwork establishing a settlement agreement between both parties, formulating any financial dispute settlements, and establishing any custodial arrangements involving children. Some jurisdictions may also require additional fees when submitting filings like affidavit of income and expense statement forms or custodial arrangement requests. Ultimately it is important to take all steps necessary before filing for divorce to avoid any unexpected complications down the line.
Texas Residency Requirements
Texas residency requirements for getting divorced are set forth in Texas Family Code § 6.301. According to this section, either the filing party or their spouse must have lived in Texas for six months prior to initiating divorce proceedings. Additionally, residency in the county where the divorce is to be filed is required for at least 90 days prior to filing. Taken together, these two rules constitute the minimum residency requirements that must be met before a court can issue an order granting a divorce in Texas.
These residency requirements can be challenging for couples living close to the state border of Texas. In some cases, those who wish to file for a Texas divorce may have lived across state lines at some point within six months of filing or even just recently moved into the same county on very short notice. Therefore, anytime someone planning on getting a Texas divorce believes they may not meet these residency requirements, they should consult with an experienced family law attorney to ensure they are taking all necessary steps before starting their case.
Preparing Your Texas Divorce Forms
The process of filing for a divorce in Texas can be intimidating and can lead to confusion as to what forms are needed. Fortunately, there are several sources available to help individuals prepare their Texas Divorce Forms correctly and easily. The Texas Law Help website offers simplified forms and directions specific to each situation that can be downloaded for free, such as when filing for an uncontested divorce or when there are minor children involved.
The Supreme Court of Texas has approved divorce forms for cases where neither spouse has minor children or real property. It is recommended to inquire with the court clerk in the county where the paperwork will be submitted, as there may be additional local forms.
By familiarizing themselves with these resources and utilizing the correct forms, individuals filing for a divorce in Texas can make sure their actions will be legally recognized and accepted by their respective courts. Although it is possible to complete all required documents independently, seeking professional legal assistance from an experienced lawyer is recommended in order to make sure all submissions are accurate and comply with relevant laws and regulations.
The procedures involved in submitting and delivering divorce documents in Texas.
Once all the required forms for divorce in Texas are assembled and completed, you must file them with the court clerk in the county where you meet the state's residency requirements. You can find contact information on the Judicial Directory page of the websites of Texas courts. When filing your paperwork, bring along three copies; one for yourself, one for your spouse, and an original version for the clerk's office.
A filing fee is required unless a waiver is approved and a form demonstrating an inability to pay court costs is filed. The cost can vary from approximately $250 to over $400 across different counties in Texas. After filing your divorce petition with the court, it is required to provide your spouse with copies of all related documents. This may be done via what is called waiver of service; which means that once your spouse receives copies from you they will have signed documentation confirming their receipt and understanding. Any divorce documents sent by mail must also include two additional "notice forms" - information sheets explaining to your spouse how they are able to respond or object to your petition if they choose to do so.
Talk to a Lawyer
An experienced divorce lawyer in Harris County, Galveston County, Fort Bend County, Montgomery County, Brazoria County, Houston, Sugar Land, Missouri City, and Stafford, Texas at Thornton Esquire Law Group, PLLC, can help you with your divorce case. Contact us today at www.thorntonesquirelawgroup.com for a free consultation.