Texas Personal Injury Guide: Everything You Need to Know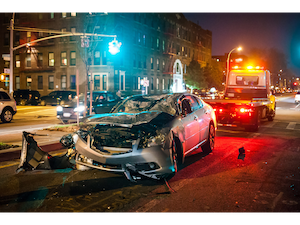 If you have been injured in Texas due to the negligent or careless actions of someone else, it is important to know what types of claims you could pursue. You might file a personal injury claim or suit against the person responsible for causing your accident. This includes the driver involved in the crash, the owner of the property where the accident occurred, a manufacturer of a product that caused the damage, or even a doctor or hospital that failed to provide adequate care.
The following guide will help you understand what constitutes personal injuries, how the legal process operates, and what you can do to protect your rights and increase your chances of obtaining maximum compensation.
In the world of law, "personal injury" refers to physical or emotional harm suffered as a result of someone else's negligence. These include slips and falls, car accidents, medical malpractice, dangerous drugs, defective products, dog attacks, workplace injuries, nursing home neglect, and wrongful death. A personal injury lawyer can represent you in court to seek compensation for damages suffered.
Motor Vehicle Accidents Are the Leading Cause Of Serious Injury And Death In Texas
According to the National Highway Traffic Safety Administration, motor vehicles are the number one cause of serious injury and death in the United States. In fact, over 30,000 people die each year in motor vehicle accidents, while nearly 2 million others suffer serious injuries.
While most drivers are careful and attentive behind the wheel, some fail to follow safety precautions. Others are distracted by cell phones or texting, driving too fast, drinking alcohol, or failing to wear seat belts. All of these factors contribute to fatal and non-fatal crashes.
When a motorist causes an accident, he or she may face criminal charges such as manslaughter, vehicular homicide, assault, DWI, etc., depending on the circumstances. However, civil lawsuits are often filed in addition to criminal proceedings. Civil suits allow individuals to recover monetary damages for pain and suffering, lost wages, medical bills, rehabilitation costs, and other losses resulting from a motor vehicle collision.
Understanding Texas' Personal Injury Lawsuit Process
Personal injury lawsuits are very different from most other types of civil litigation because there is no set amount of money that can be awarded. Instead, damages are determined based on the extent of the plaintiff's injuries and the defendant's responsibility for those injuries. In addition, it is possible for one person to sue another for harm done to themselves or someone else. This is called "third-party liability."
In general, the law allows individuals to recover damages for physical pain and suffering, mental anguish, medical expenses, lost wages, and loss of earning capacity. However, some states limit recovery for certain categories of damage, such as economic losses. There are also limits placed on how much a plaintiff can receive for future medical care.
The process of filing a personal injury claim begins with the initial consultation. At this stage, the attorney will discuss the facts of the accident and determine whether the client has a viable case. Next, the lawyer will conduct an investigation into the circumstances surrounding the incident. Finally, the attorney will advise his or her clients about what steps to take next.
If the case proceeds to trial, the judge will instruct the jury on the applicable law and allow the parties to present evidence regarding damages. After hearing all of the evidence, the jury will return a verdict awarding compensatory damages.
Understanding How Much Your Personal Injury Claim is Worth
Being injured because of the negligence or carelessness of another person can change your life forever. You might suffer from chronic pain, lose wages due to lost productivity, or even miss out on future opportunities such as marriage, children, or retirement. These are just some of the ways being injured can impact your quality of life.
Besides the physical pain and anguish that an injury can cause, you may also face the financial burden that it puts on you and your family. Medical bills can rack up quickly, and depending on the severity of your injuries, you could require ongoing treatment like physical therapy. In addition, the financial burden that an injury places on you and your family often leads to stress and anxiety about whether you'll ever recover enough money to pay off those bills.
While there is no way to know exactly what your claim is worth, we do know that there are many different factors that influence the value of a personal injury case. Some of these factors include:
1. Degree of Damage
The extent to which your injury impacts your ability to live a normal life is one factor that influences the value of your claim, along with the type of damages you suffered. For example, if you suffered broken bones, torn ligaments, or internal bleeding, your claim may be worth less than someone whose injuries resulted in a traumatic brain injury or spinal cord injury.
2. Fault
Another factor that determines the value of your claim is how much evidence you can provide showing that the negligent party caused your injury. If you can show that the defendant acted negligently, you may be able to win a larger settlement than if you cannot demonstrate the defendant's responsibility for your injury.
Talk to a Personal Injury Lawyer
An experienced personal injury lawyer in Harris County, Galveston County, Fort Bend County, Montgomery County, Brazoria County, Houston, Sugar Land, Missouri City, and Stafford, Texas at Thornton Esquire Law Group, PLLC will take over the case from the very beginning and make sure that you receive fair compensation for your injuries. A personal injury lawyer will help you recover medical expenses, lost wages, pain, suffering, and other losses due to the accident. Contact us today at www.thorntonesquirelawgroup.com for a free consultation.