Texas Personal Injury Law : Things You Need to Know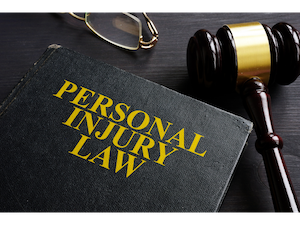 Personal injury lawsuits begin when an accident occurs. An individual may suffer injuries due to someone else's negligence. In such cases, the injured party must file a personal injury lawsuit within a certain amount of time following the incident. Depending on the type of injury incurred, there are different statutes of limitation. For example, if you were involved in a car accident and suffered whiplash, you could file a suit up to three years later. If you were hit by another vehicle while crossing the street, however, you would have just one year to file a personal injury lawsuit.
In many states, including Texas, the statute of limitations for filing a personal injury lawsuit is two years. However, the clock does start ticking immediately upon the occurrence of the event giving rise to the cause of action. Therefore, it is important to contact an attorney as soon as possible after the incident occurs.
Negligence Principles in Texas
In Texas, most personal injury cases are filed under the theory of negligence. Negligence is the failure to use ordinary care to avoid harming others. To prevail on a claim of negligence, the plaintiff must prove five things by a preponderance of the credible evidence:
A legal duty exists requiring you to conform to a certain standard of conduct;
A negligent act occurred;
The negligent act was a proximate cause of the occurrence in question;
You suffered some actual damage; and
The amount of damages sought is reasonable.
The concept of negligence is similar to the idea of tort liability in American law. In both situations, there is a duty on behalf of one party to another. If the party fails to fulfill his responsibility, he may be held liable in civil court.
Texas Medical Malpractice Cases
Medical malpractice claims are generally filed against health providers such as doctors, nurses, dentists, hospitals, nursing homes, physical therapists, chiropractors, optometrists, pharmacies, ambulance companies, and others. In most states, there must be some sort of negligence involved in order for a plaintiff to prevail.
Negligence occurs when someone fails to use reasonable care in performing his or her duties. When a doctor does something wrong during the surgery, it could be considered negligent. A nurse failing to administer medication properly could be considered negligence. A dentist could fail to take proper precautions when treating a patient. If a hospital or nursing home provides inadequate care, it could be considered a breach of duty.
The plaintiff must prove three elements in order to win a medical malpractice lawsuit:
The defendant owed the plaintiff a legal duty;
The defendant breached that duty; and
As a proximate cause, the breach caused damage to the plaintiff.
In Texas, the law requires that patients receive the best possible treatment from their physicians. If you believe that your physician failed to meet this standard, contact us today. We offer free consultations and we do not charge attorney fees unless we recover damages on your behalf.
Dog Bite Claims in Texas Injury
Texas does not have strict liability laws for dog bite injury claims. Instead, it follows the common law principle of negligence. This means that the injured party must prove that the defendant owed him a duty, breached that duty, and caused him injuries. In dog bite cases, the plaintiff must show that the dog owner knew or had reason to know that his dog posed a risk of harm to others. If the plaintiff establishes those elements, he may recover damages based on the extent of his injuries.
The plaintiff must also show that the dog owner acted negligently in failing to keep the dog under control. A dog owner who fails to exercise reasonable care to prevent his dog from injuring another person is negligent. However, there are exceptions to this rule. For example, if the dog bites someone while being trained or working for the owner, the owner cannot be held responsible unless he knew about the dangerous propensities of his dog.
In addition, the plaintiff must show how the defendant's conduct contributed to causing his injuries. The plaintiff must prove that the dog owner's breach of duty proximately caused his injuries. Proximate cause exists where the defendant's act or omission played a substantial part in bringing about the injury and did so either directly or indirectly.
Claims Against the Government in Texas
Texas law provides specific rules regarding claims against the state, including how to file a personal injury lawsuit. In general, you must file a written claim with the governmental agency that allegedly caused the damage within six months of the incident. You must describe the nature of the claim, including what happened during the accident, why you think the government is liable, and what damages you are seeking.
The filing deadline varies depending on whether the claim involves the state or local government. For instance, if a person gets hurt while riding a bicycle on a city street, the city has one year to respond to the claim; however, if the same person gets injured while driving his car off a highway maintained by the state, the state has three years to answer the claim.
In addition, if the claimant does not know exactly which governmental entity is responsible for the injuries, he or she should contact the Texas Attorney for help determining who might be liable.
An experienced lawyer in Harris County, Galveston County, Fort Bend County, Montgomery County, Brazoria County, Houston, Sugar Land, Missouri City, and Stafford, Texas at Thornton Esquire Law Group, PLLC, can help you with your case. Contact us today at www.thorntonesquirelawgroup.com for a free consultation.