Texas Personal Injury Laws and Liability Rules : Everything You Need to Know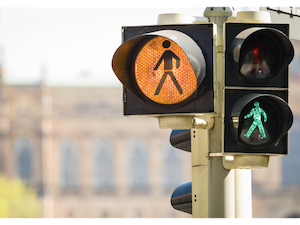 The following are some of the most important personal injury law topics you should know about in Texas.
1. Insurance Coverage
Insurance coverage is one of the most important things to consider when dealing with an injury. If you do not have adequate liability insurance, you could face serious financial consequences. You must make sure that you carry enough insurance to cover your injuries and damages.
2. Duty to Warn
A duty to warn exists where there is a special relationship between the parties. This includes relationships such as employer/employee, landlord/tenant, and doctor/patient. In each case, the party in control owes a duty to warn those under his or her care of potential dangers.
3. Negligence Per Se
Negligence per se occurs when someone violates a statute and causes harm. For example, if a person operates a vehicle without having a valid driver's license, he or she could be considered negligent per se.
The Texas Personal Injury Statute of Limitations
Texas' personal injury statute of limitations requires that you file suit within two years of the day you suffer your injury. This deadline applies to every type of personal injury claim, including those involving medical malpractice, product liability, premises liability, employment discrimination, and others.
If you are injured in Texas, it's important to know how long you have to file a personal injury lawsuit. You must file your lawsuit within two years of the date of your injury. If you fail to do so, you lose your legal right to sue.
There are several exceptions to this general rule, however. For example, if you're under 18 years old, you have until the age of majority -- 18 -- to file a lawsuit. Also, there are certain types of injuries that require special consideration. For instance, if you are diagnosed with cancer, you have three extra years to file a lawsuit.
Texas Shared Fault Rules
In many personal injury lawsuits, one party blames another for causing the accident. This is known as contributory negligence. Contributory negligence occurs when someone fails to use reasonable care to avoid harm caused by another party. For example, if you fail to wear a seatbelt while driving, you could be held liable for damages caused by a car crash.
If you are found to be partly responsible for the accident, you might be able to recover some money from the other party. However, if you are found to be more than 50% at fault, you won't be able to collect anything from the other party.
Caps on Injury Damages in Texas
Injured people often want to sue doctors and hospitals for negligence, but many states limit how much money they can collect. This includes Texas, where some plaintiffs can recover up to $250,000 for pain and suffering, and another $250,000 for economic losses. But what about non-economic damages like loss of enjoyment of life or mental anguish? Those are capped at $250,000 each.
Texas law doesn't allow for punitive damages, either. If you win a case, you'll never see more than $250,000 in total. And even though the state allows for punitive damages in certain circumstances, such as when someone intentionally harms others, it's still capped at $300,000.
The problem is that caps don't always make sense. A plaintiff might be able to prove that a doctor caused her cancer, for example, but she'd probably have trouble proving that he did so maliciously. So why shouldn't she be allowed to seek both compensations for her injuries and punishment for his wrongdoing?
Injury Claims Against the Texas Government
If your injury case involves the possible liability of a government entity in Texas you slipped and fall on an improperly maintained stairwell in a state-owned facility, for example, you cannot simply file a suit against the government. Instead, you must file a formal claim with that governmental unit, and the claim must be filed within six months of the date of the incident. In addition, the claim must describe the damage or injury, identify the person responsible for it, and provide a detailed summary of the facts surrounding the incident. This includes information about how the accident occurred, where it took place, and the names of witnesses.
The claim must be sent to the appropriate agency within 30 days of the incident, and the filing deadline varies depending on whether the incident involved a vehicle, premises, construction, or personal injuries. For instance, claims involving motor vehicles must be filed no later than six months after the date of the incident; claims involving premises must be filed within nine months, and claims involving construction must be filed within 12 months.
Talk to a Personal Injury Lawyer
An experienced personal injury lawyer in Harris County, Galveston County, Fort Bend County, Montgomery County, Brazoria County, Houston, Sugar Land, Missouri City, and Stafford, Texas at Thornton Esquire Law Group, PLLC will take over the case from the very beginning and make sure that you receive fair compensation for your injuries. A personal injury lawyer will help you recover medical expenses, lost wages, pain, suffering, and other losses due to the accident. Contact us today at www.thorntonesquirelawgroup.com for a free consultation.