The 7 Key Steps to Filing a Texas Personal Injury Claim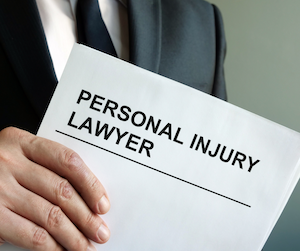 It is essential to have a clear understanding of the facts regarding personal injury claims in Texas if you have been harmed as a result of someone else's negligence or wrongdoing. Here are seven significant facts regarding Texas personal injury claims that should be known.
Statute of limitations: In Texas, there is a statute of limitations that sets a deadline for filing a personal injury claim. Generally, you have two years from the date of the injury to file a lawsuit. It's essential to consult with a personal injury lawyer as soon as possible to ensure you meet this deadline.
Comparative negligence rule: Texas follows the comparative negligence rule when determining fault and awarding compensation. This means that if you are partially at fault for the accident, your compensation may be reduced. However, as long as you are found to be less than 51% responsible, you can still recover damages.
Duty of care: In a personal injury claim, it must be established that the other party owed you a duty of care and violated that duty. Duty of care refers to the legal obligation to act responsibly and prevent harm. For example, a driver has a duty to follow traffic laws and drive safely.
Medical bills and expenses: Personal injury claims often include medical bills and expenses. This includes past and future medical care, rehabilitation, therapy, prescription medications, and any other necessary treatment related to your injuries. Keeping detailed records of these expenses is important for a fair settlement.
Fair settlement: When dealing with insurance companies, it's crucial to remember that their goal is to minimize payouts. It is essential to have an experienced personal injury attorney on your side who can negotiate with the insurance company and fight for a fair settlement that covers all your damages and losses.
Types of damages: In a personal injury claim, you may be entitled to different types of damages. This includes economic damages, such as medical bills and lost wages, as well as non-economic damages, such as pain and suffering, emotional distress, and loss of consortium. Punitive damages may also be awarded in cases involving extreme negligence or intentional misconduct.
Importance of legal representation: Handling a personal injury claim on your own can be overwhelming, especially while dealing with injuries and recovery. Hiring a reputable personal injury law firm with experienced attorneys who specialize in personal injury trials is crucial. They can guide you through the legal process, gather evidence, negotiate with insurance adjusters, and fight for your rights to maximum compensation.
Remember, personal injury claims in Texas involve complex legal matters. Seeking advice from medical professionals and consulting with an attorney who focuses on personal injury law will significantly enhance your chances of obtaining a favorable outcome.
Get Help From an Experienced Personal Injury Lawyer in Texas
An experienced personal injury lawyer in Harris County, Galveston County, Fort Bend County, Montgomery County, Brazoria County, Houston, Sugar Land, Missouri City, and Stafford, Texas at Thornton Esquire Law Group, PLLC will take over the case from the very beginning and make sure that you receive fair compensation for your injuries. A personal injury lawyer will help you recover medical expenses, lost wages, pain and suffering, and other losses due to the accident. Contact us today for a free consultation.